This New Year's Eve we're enjoying party food, with or without a party. As long as there are appetizers aplenty and the bubbly is flowing, it's going to be a fun time.
START WITH CHAMPAGNE
One of the great things about New Year's Eve is that it's a champagne holiday. That means no fussing at the bar, and the hardest choice you make all night is: pink flutes or fluted flutes?
Richard Brendon

Fluted Champagne Flute

goop, $192

SHOP NOW

Estelle

Regal Flute, Set of 2

goop, $100

SHOP NOW

Sir Madam

Solid Brass Coasters, Set of 4

goop, $45

SHOP NOW

BIDK Home

Marble & Brass Single-Bottle Wine Cooler

goop, $90

SHOP NOW
SALTY SNACKS
Bright and acidic sparkling wines like champagne beg to be enjoyed with something salty and snacky.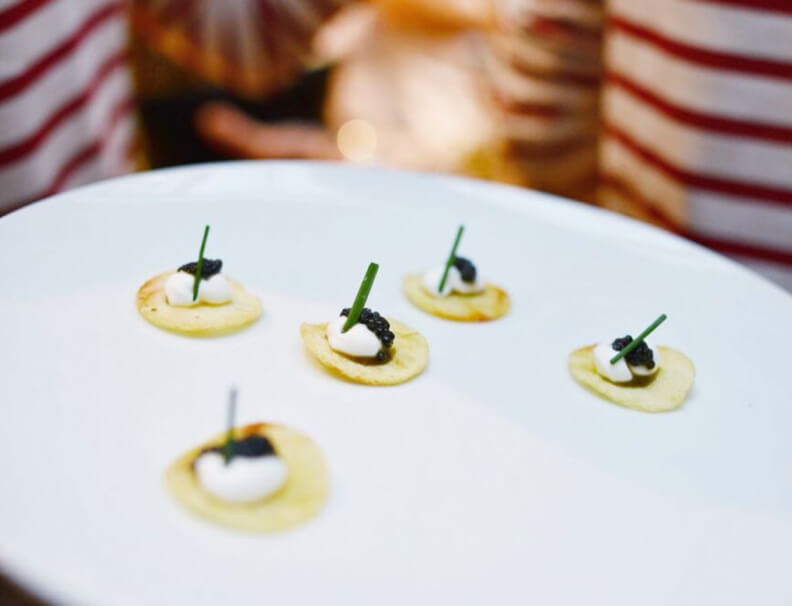 Potato Chips with Caviar and Crème Fraîche
A classic and incontrovertibly delicious combo, this simple yet luxurious canapé is one of our favorites. If you're not up for frying your own chips, use your go-to kettle-cooked chip.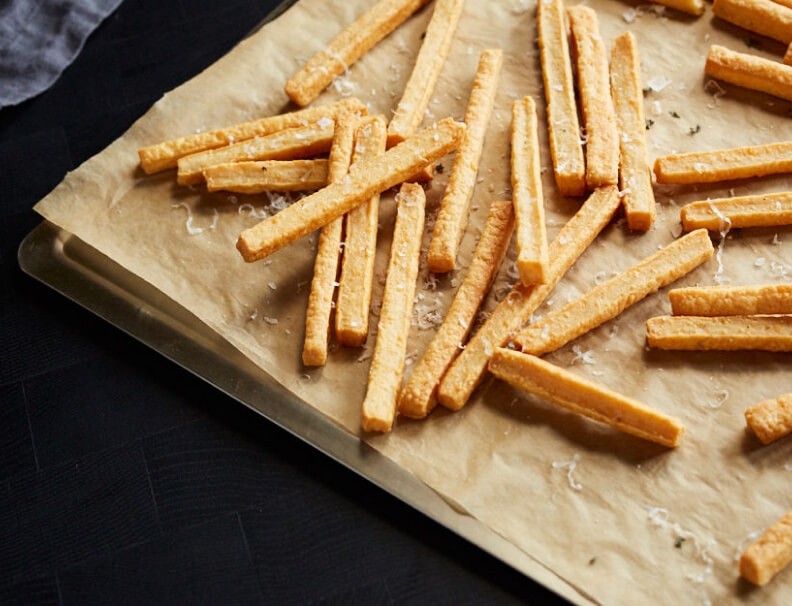 Parmesan and Thyme Cheese Straws
Homemade cheese straws may sound like more trouble than they're worth, but these come together quickly and easily.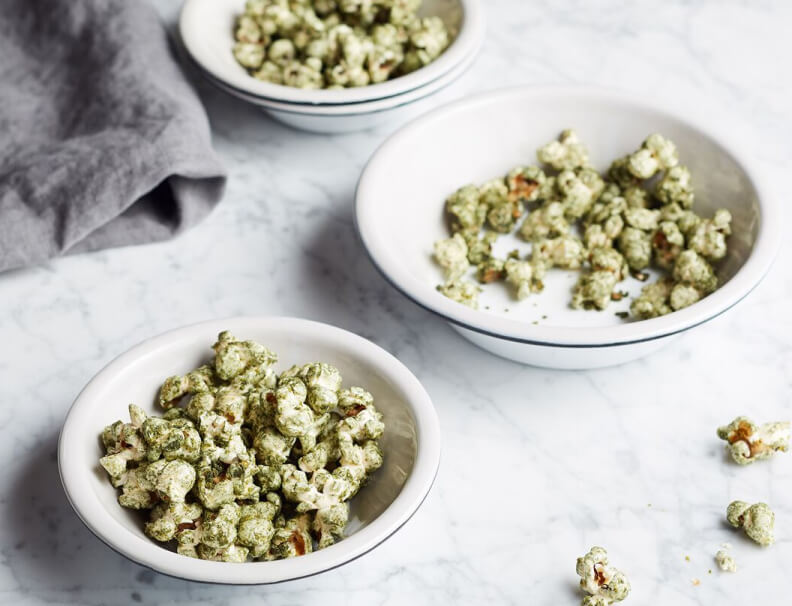 Spirulina Popcorn
We couldn't resist adding spirulina to this salty, garlicky snack because, well, we're goop. And believe or not, it really worked.
Nordic Ware

3-Piece Gold Nonstick Sheet Pan Set

goop, $75

SHOP NOW

ROE Caviar

White Caviar Gift Set

goop, $165

SHOP NOW

goop Home

5QT Covered Casserole

goop, $150

SHOP NOW
ALL ABOARD
When in doubt, arrange delicious little morsels on a stunning board and call it a night.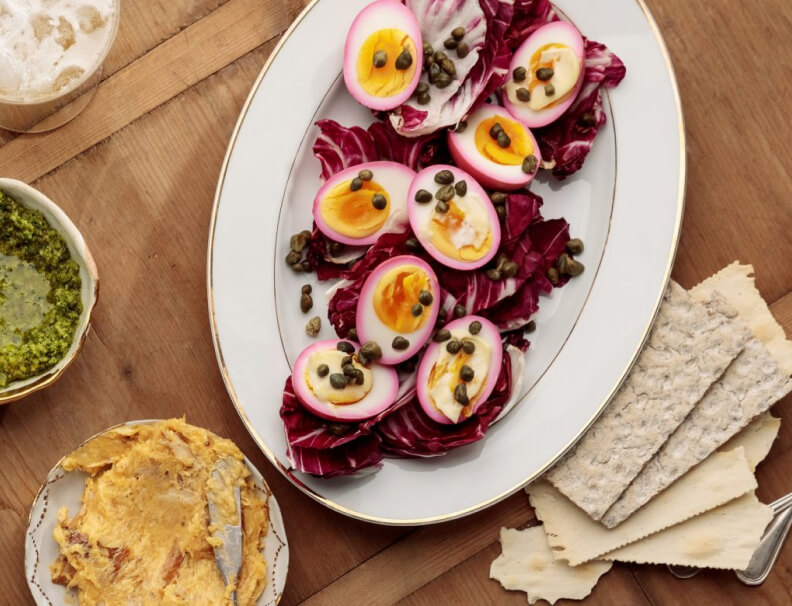 Beet-Pickled Deviled Eggs
The beet gives color, while the acidic vinegar brings a tangy bite. These will go really fast, so make a bunch.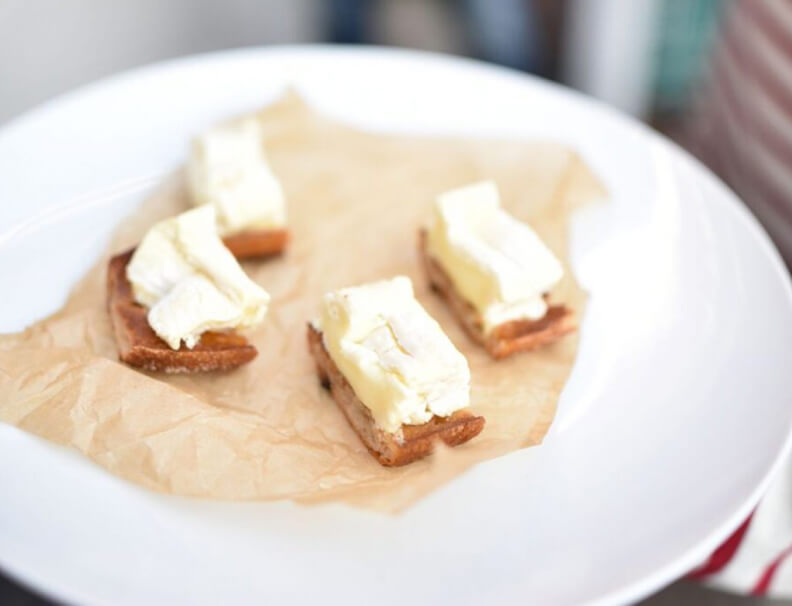 Toasted Baguette with d'Affinois and Bordier Butter
Like many simple recipes, this one benefits from quality ingredients, so don't be shy and do splurge on the best bread, butter, and cheese you can find.
Alexis Steelwood

Charcuterie Board

goop, $250

SHOP NOW

Roman and Williams Guild

Blackened Teak Platter

goop, $160

SHOP NOW
GET COOKING
If you're looking for a more substantial menu but still want to keep the party-food feel, these recipes will deliver both flavor and fun.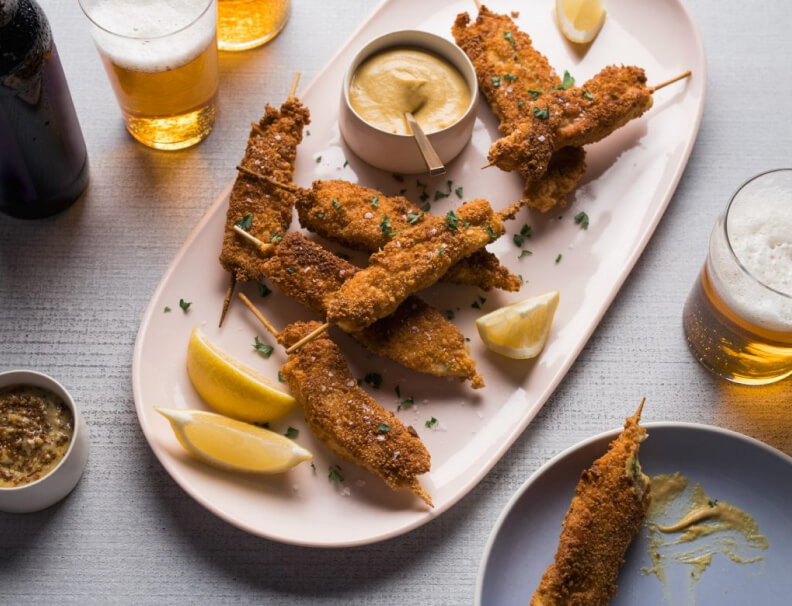 Chicken Schnitzel on a Stick
Tenders dredged in a mustard-beer bath. Dipped in crispy panko bread crumbs. Fried until perfectly golden brown. Finish with a squeeze of fresh lemon to go to another level.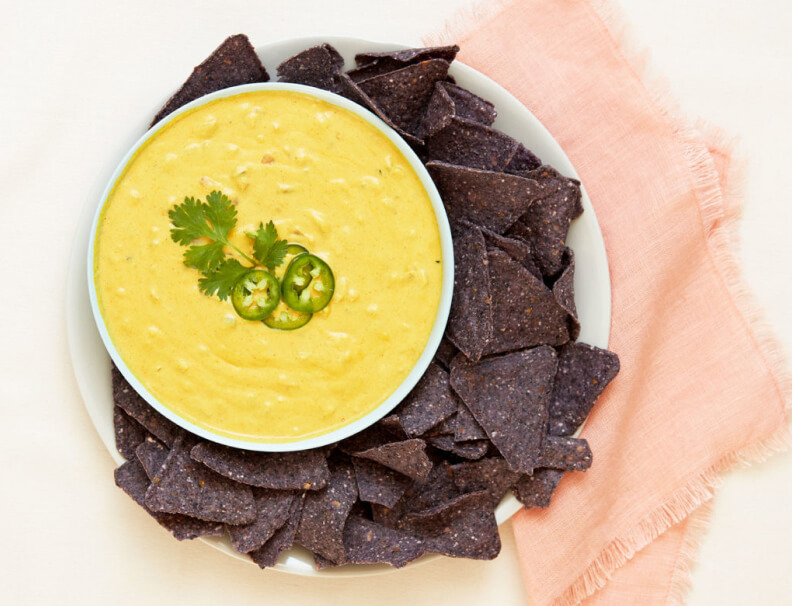 Vegan Queso
Great as is with tortilla chips, but even better fully loaded with salsa, guacamole, and cooked chorizo or soyrizo on top just before serving.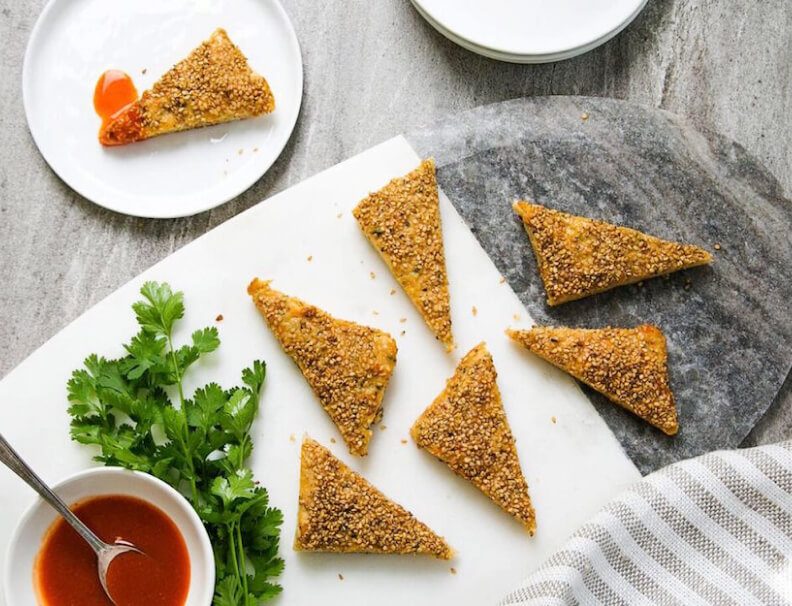 Shrimp Toast
Make the shrimp paste in the morning so all you have to do is quickly pan-fry the bread and broil before serving.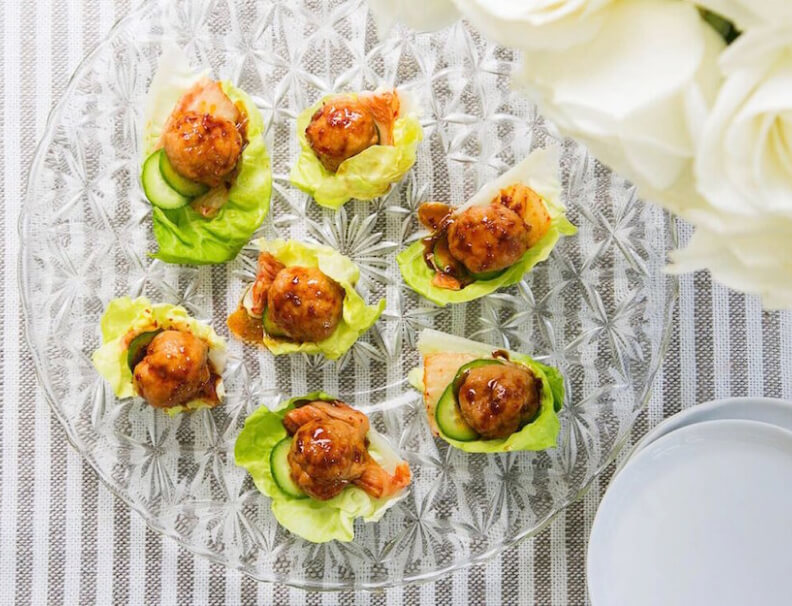 Bulgogi Chicken Lettuce Cups
Bulgogi is a famous Korean marinade made with soy sauce, ginger, garlic, and brown sugar. Here we seasoned mini chicken meatballs with all of those flavors and served them in bite-size lettuce cups.
Baroncini Import & Co.

Sicilian Extra Virgin Olive Oil

goop, $60

SHOP NOW

Smithey Ironware Co.

Carbon Steel Farmhouse Skillet

goop, $275

SHOP NOW

Caraway

Ceramic Nonstick Cookware Set

goop, $395

SHOP NOW

Beast Health

Beast Blender + Hydration System

goop, $185

SHOP NOW
CAFFEINE WITH THE ASSIST
Because some of us just can't make it to midnight without help.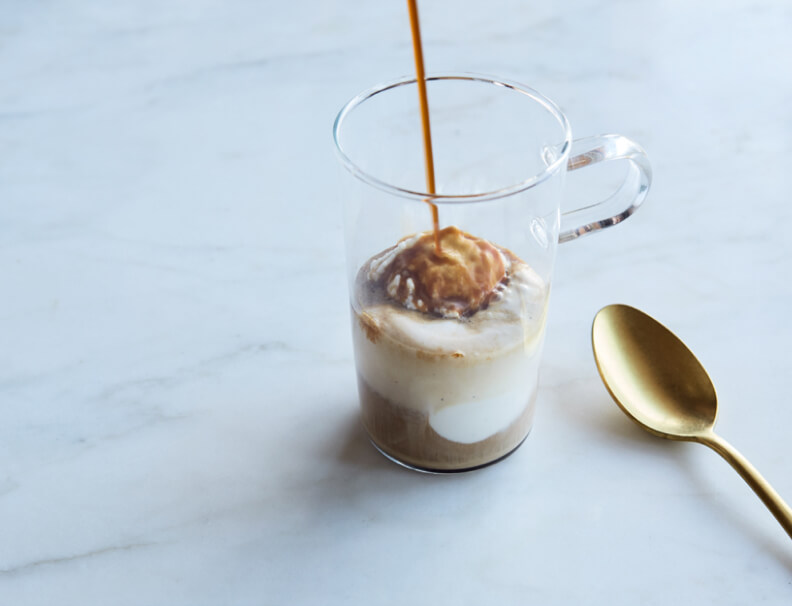 Affogato
Ice cream and espresso, what could go wrong?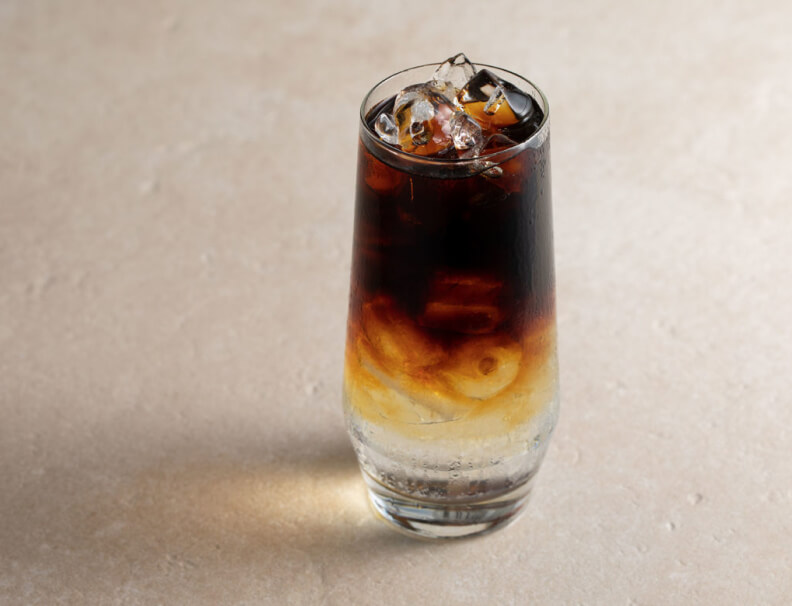 Spiced Coffee and Tonic
This coffee-meets-soda combines subtle sweetness along with warm spices and bitter chicory coffee.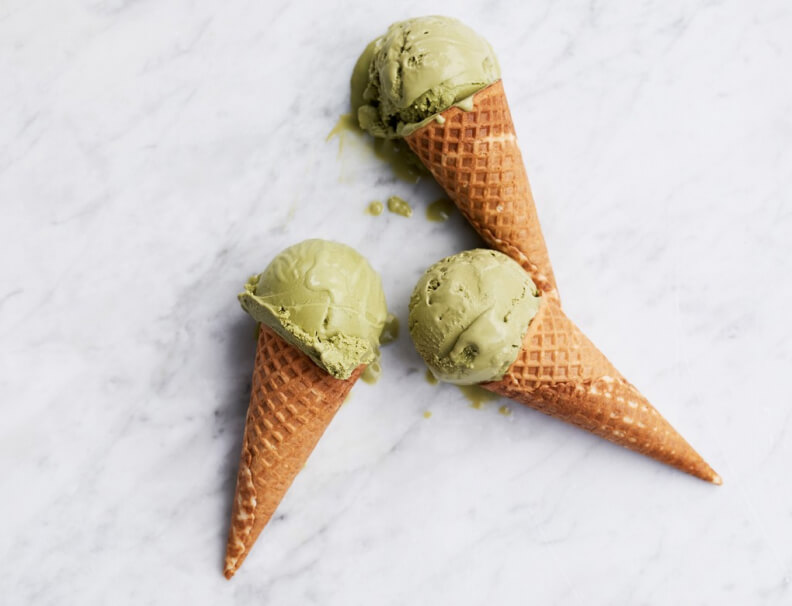 Matcha Ice Cream
If you like matcha, you'll love this ice cream, made with a classic custard base and sweetened with coconut sugar.
SMEG

Ice Cream Maker Accessory

goop, $130

SHOP NOW

Fellow

Ode Brew Grinder

goop, $299

SHOP NOW

goop Wellness

Nerd Alert

goop, $30 for 30/$55 for 60

SHOP NOW

Richard Brendon

Georgian Lilies Reflect Teacup and Saucer

goop, $250

SHOP NOW
CLEAN UP NICE
Get a head start on those resolutions and take a sustainable approach to tidying up.
Vitamix

FoodCycler FC-50

goop, $400

SHOP NOW

Ninjaplast

Essential Home Bundle

goop, $44

SHOP NOW