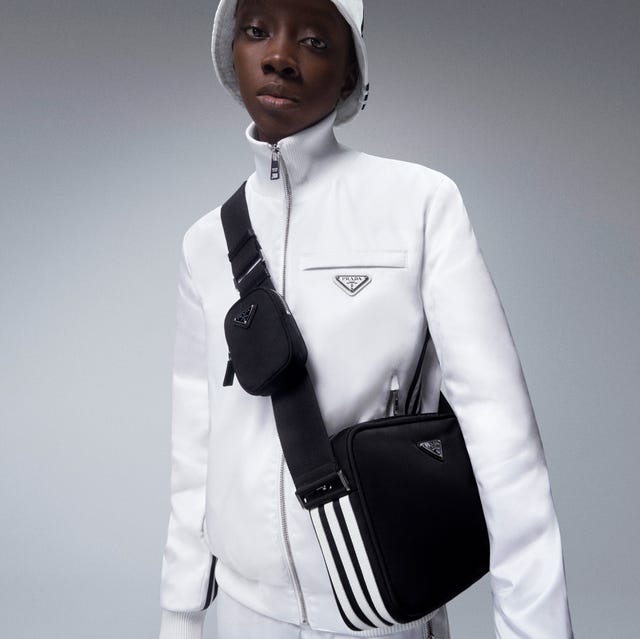 Courtesy Prada x Adidas
New year, new fashion! Thankfully, 2022 promises to (hopefully) bring a dose of optimism in regards to style. Keep your eyes on this list as we make note of the best fashion news, collaborations, and launches happening this January.
Advertisement – Continue Reading Below
1
Who: Prada and Adidas
What: The Adidas for Prada Re-Nylon collection
Where: Jan. 13 at Prada boutiques worldwide and online at prada.com and adidas.com/prada
Why: Prada and Adidas are kicking off 2022 with a collaboration that bears in mind the future of our planet. The Adidas for Prada Re-Nylon collection, named after Prada's Re-Nylon fabric reimagined within the iconic Adidas Originals Forum, features high-end athletic wear (think: RTW, accessories, bags, and elevated takes on classic Adidas Forum High and Low silhouettes) made in Italy with recyclable materials. In tandem with the drop, there will be a celebratory digital activation, bringing both brands and customers together in the metaverse (where else?). The inherently innovative spirit of this latest collection has a unique rollout fitted for the future of fashion, all the while emphasizing sustainability.
This content is created and maintained by a third party, and imported onto this page to help users provide their email addresses. You may be able to find more information about this and similar content at piano.io
Advertisement – Continue Reading Below