It took us years to develop our first-ever detox kit, and that's due—in part—to the exacting standards of our CEO and founder, who is famously devoted to the ritual of cleansing. "I started experimenting with detox in the '90s, and I was really so taken with how good I felt from it," GP says. "That's why I detox. Because when you do it, you just feel so much better."
Some background on why that might be the case: The body is well equipped to carry out detoxification on a daily basis. But an unhealthy diet, alcohol, not drinking enough water, daily exposure to environmental toxins, and stress may tax the body's natural detoxification processes.
goop Wellness

G.Tox 7-Day Reset Kit

goop, $195

SHOP NOW
We wanted to make it simple and enjoyable to hit reset. "We know it can be daunting to think about removing potential dietary triggers from your diet if you've never done anything like it before," GP says. So we created the G.Tox 7-Day Reset Kit to help you do a weeklong elimination program with ease: Our plan provides filling, satisfying foods and recipes to take the guesswork out of the process. An easy-to-follow schedule helps you experiment with new eating patterns and an intermittent fasting protocol. And you'll get added support from daily superpowders formulated to help promote the body's natural detoxification system and digestive health along the way.
"I love our program because it's about nutrient density and eating real, delicious food," GP says. "It helps us carve out a period of time where we can focus on cultivating mindfulness, resetting the body, and supporting overall wellness."
What's in the Box?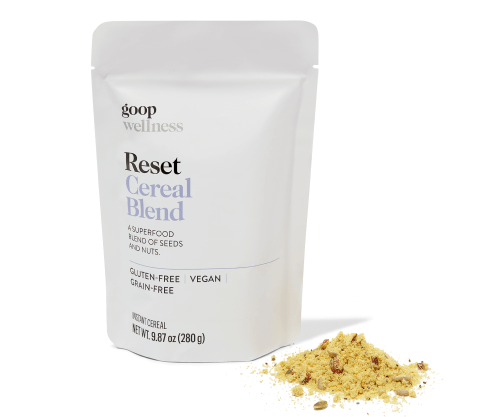 RESET CEREAL BLEND
Made with organic seeds and nuts, maca root powder, and turmeric powder, this superfood cereal blend is high in fiber without added sweeteners or artificial flavorings. It's easy to prepare anywhere for breakfast or dinner and tastes great plain or with sweet or savory toppings.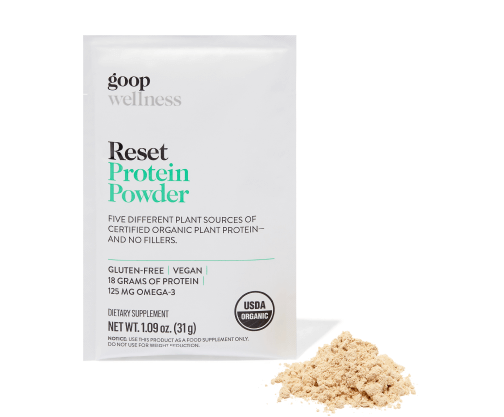 RESET PROTEIN POWDER
This protein powder is packed with five different sources of certified-organic plant protein, with fiber, iron, and 125 milligrams of alpha-linolenic acid (omega-3). We didn't add any flavoring or sweeteners, so you can mix and enjoy it with any smoothie recipe.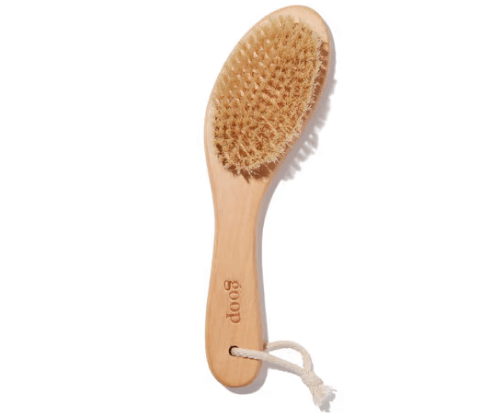 G.TOX ULTIMATE DRY BRUSH
Dry brushing exfoliates and promotes local circulation, which is one of the more rewarding whole-body wellness practices we know.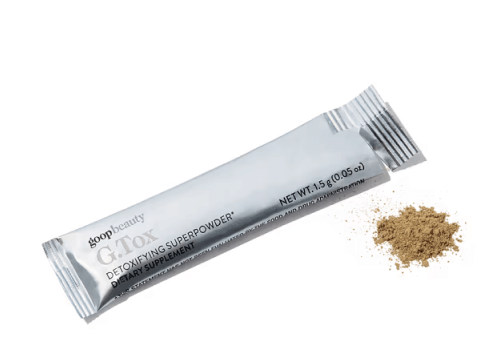 DETOXIFYING SUPERPOWDER
G.Tox Detoxifying Superpowder is a dietary supplement formulated with milk thistle extract to support liver function, a blend of nutrients (selenium, zinc, magnesium, glycine, and pantothenic acid) to promote cellular function and support overall health, and vitamin C and resveratrol to provide antioxidant support and protect cells against free radical damage.*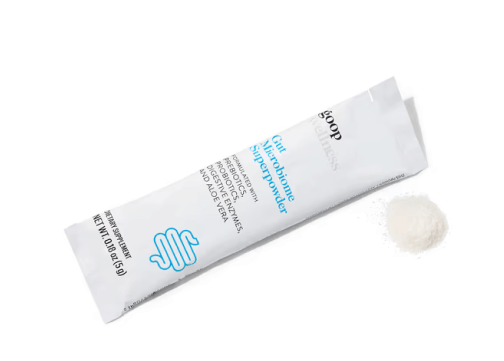 GUT MICROBIOME SUPERPOWDER
Gut Microbiome Superpowder includes a clinically studied dose of probiotics, plus prebiotics, digestive enzymes, L-glutamine, and aloe juice concentrate to support a healthy gut, reduce occasional bloating, and promote healthy and normal bowel function.*
You'll also get our Reset Guide, which outlines everything you need to know about the kit from our editors, plus twenty whole-food recipes to experiment with throughout your detox. You'll use those recipes to make one big meal a day, prepare superfood smoothies with the Reset Protein Powder, and dress up the instant cereal blend. Below, GP tells us how she approaches the kit.
GP's 7-Day G.Tox Reset Plan
One of the things I love about this kit is that I have a lot of flexibility—I'm into variety—but it's not so overwhelming that I get decision fatigue. I plan on doctoring up the cereal blend a few different ways and rotating through a couple of smoothie recipes and a chia pudding. Then for my lunches, I'll cook up hearty whole-food meals—this reset protocol calls for the largest meal of your day to be around noon. I selected a few from this year's detox and some hits from years past. Cravings and schedules have a way of changing, so this is more of an outline than a rigid menu. What's definitely on the agenda is dry brushing: I use the G.Tox brush every morning before I get in the shower to sweep away dead skin cells.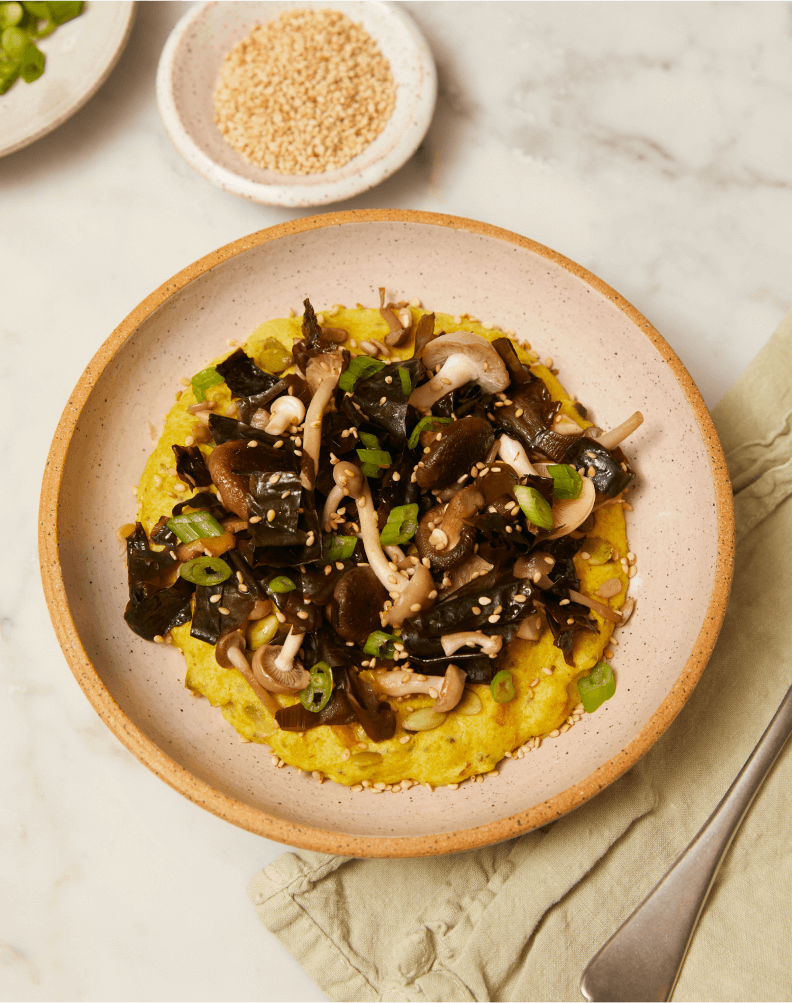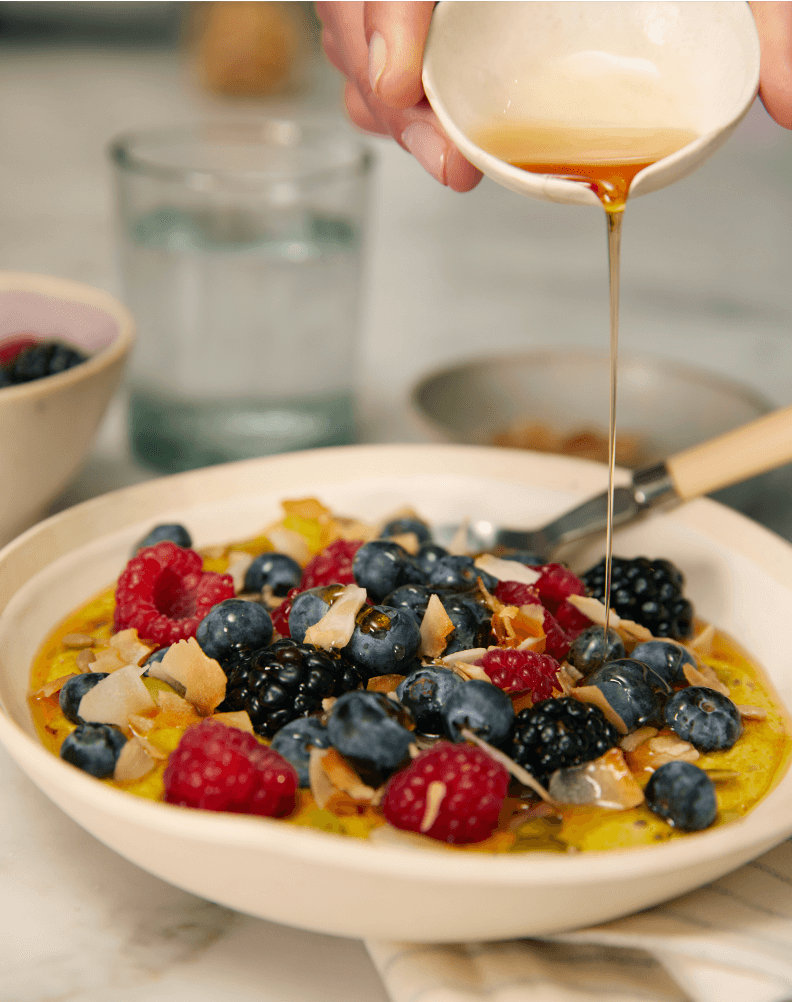 Some of the things I think about when sketching out a plan: The third day of any detox, in my experience, is the hardest. So I always try to make sure the third day is a Saturday or a Sunday, when I can really rest. On day three here, I slotted in Five-Spice Salmon Burgers—one of my favorite detox recipes—but I know I'll have Chicken and Cauliflower Rice Soup left over from the day before if I want something even easier.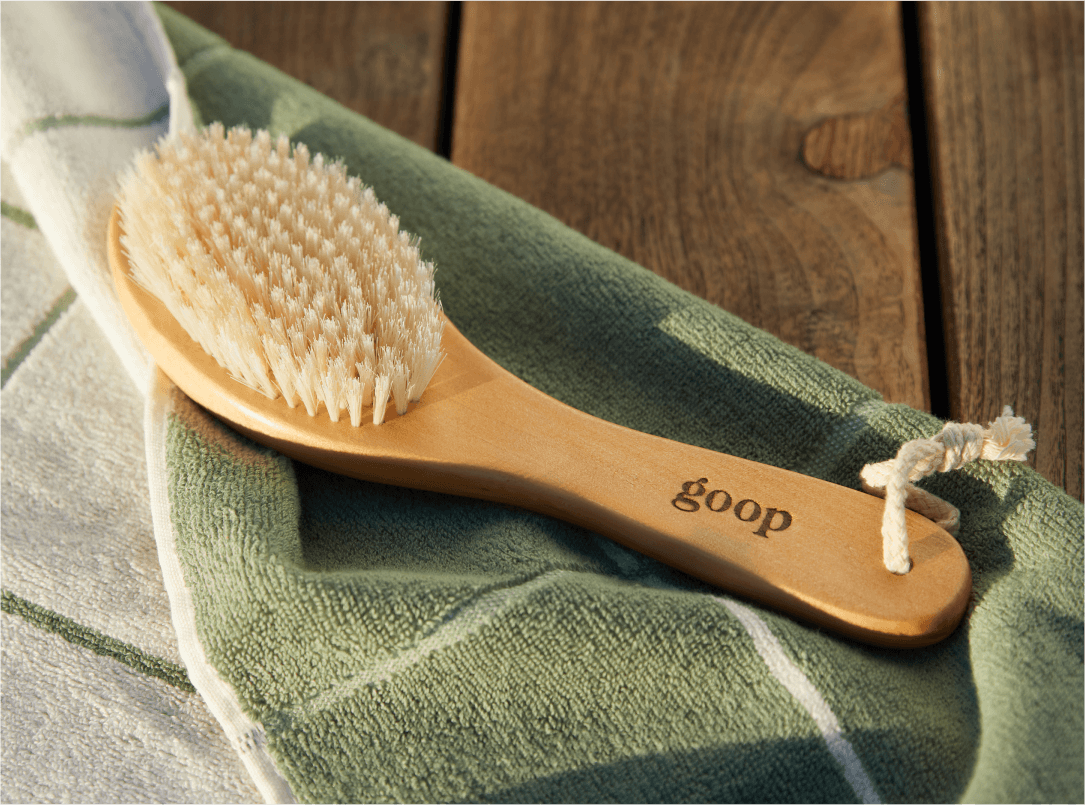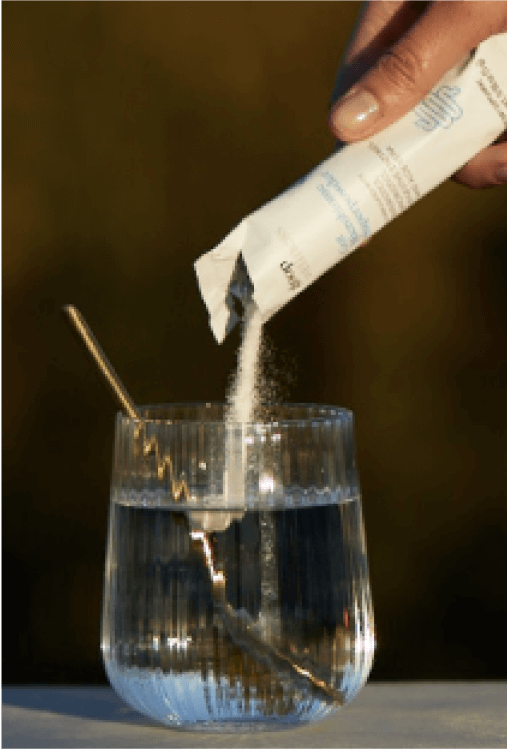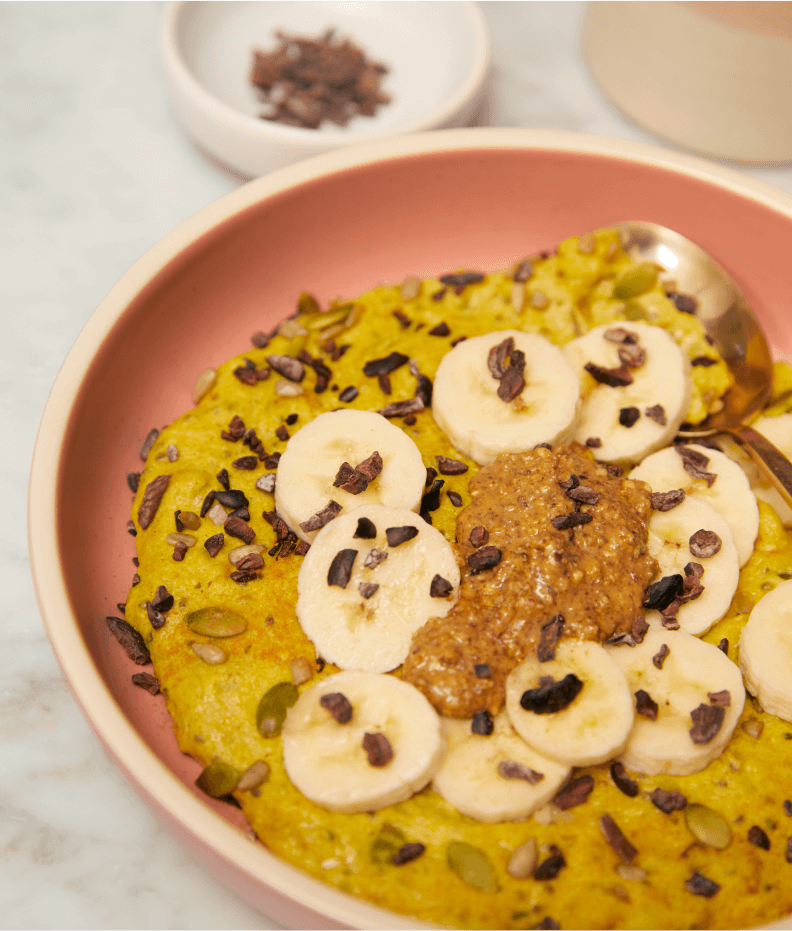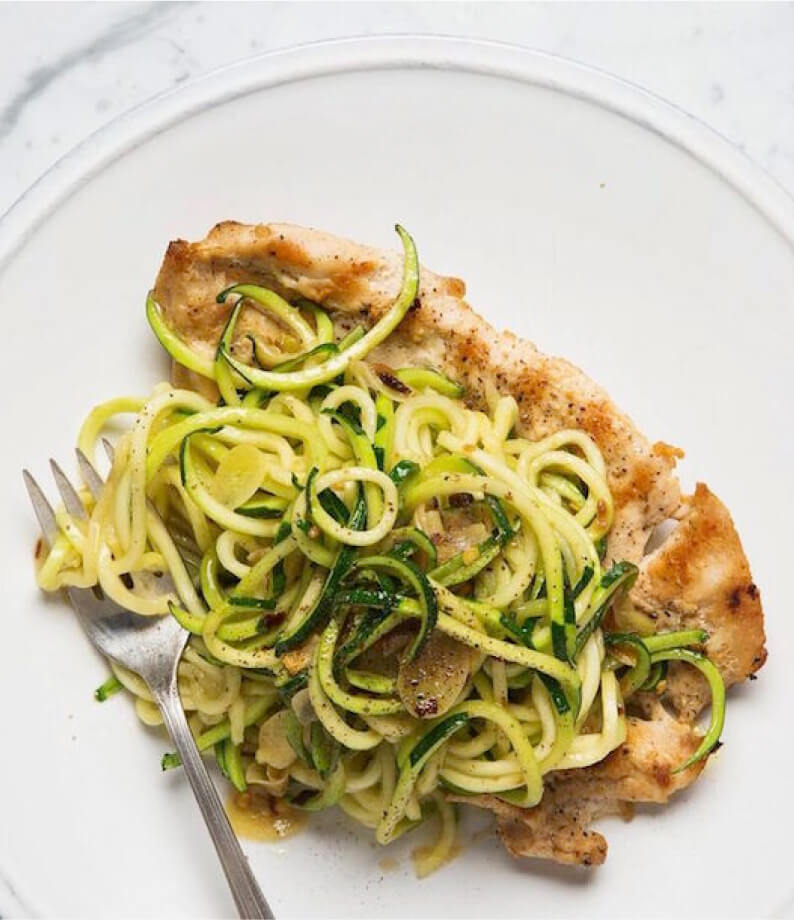 I'm having chia pudding a few times, as you can see: I'll make a batch that yields four servings and finish it off with fresh toppings each time. My day-seven lunch is a low-lift snack board, so I can graze if I don't feel like cooking.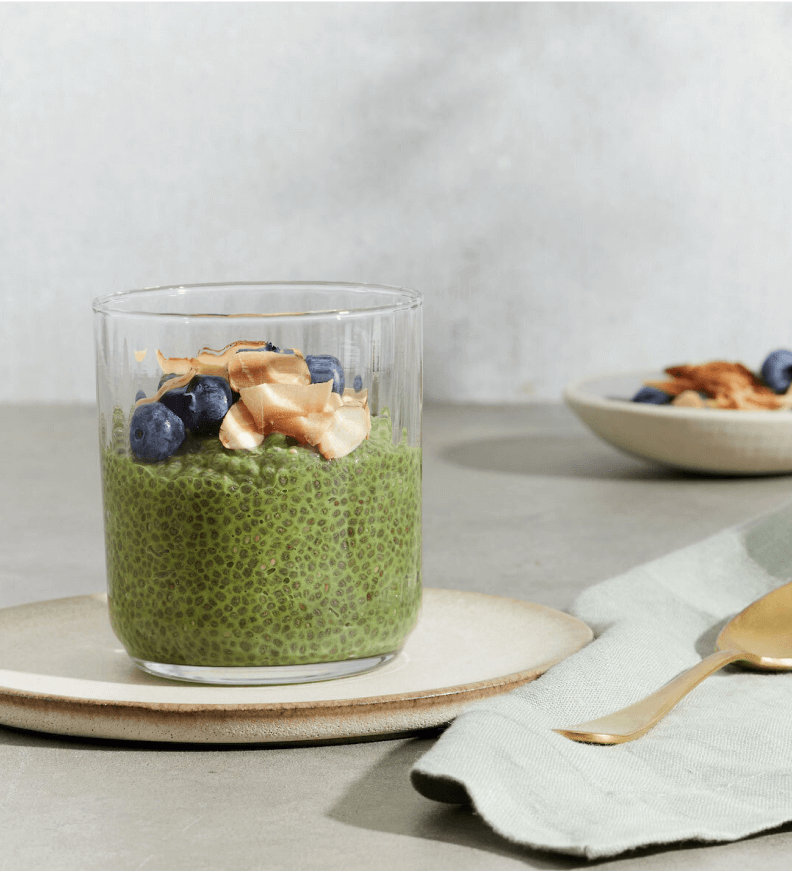 GP's Advice for First-Time Detoxers
Give yourself a lymphatic massage.

Don't exercise too hard. Really, really honor the body and pay attention to what you're feeling.

Hydrate like crazy.

And make sure you take your Gut Superpowder to support regularity.
The Reset Supporting Players
HigherDOSE

Infrared Mat

goop, $995

SHOP NOW

Far-infrared heat without the intense sweat session—which is ideal for a week when you want to be as gentle with your body as possible.

BOKA

Rasana Tongue Cleaner

goop, $9

SHOP NOW

Feels as good as it looks like it would, and it takes three seconds.

Equitea

Harmony Green Jasmine Tea

goop, $14

SHOP NOW

Coffee is on the foods-to-avoid list for the week, but caffeine is not. You can swap in a cup of green tea each morning.

Core

Core Meditation Trainer

goop, $179

SHOP NOW

Choose from the library of practices on Core's app, hold it in your hands, and follow along. Core guides you with gentle vibrations and easy audio instructions. The built-in ECG tracks your heart rate and heart rate variability to show you how your body responds to each session.

goop Beauty

G.Tox Detox 5 Salt Bath Soak

goop, $35

SHOP NOW

Dial up joy and relaxation wherever you can: Activities that do it for us include walks with friends, applying indulgent face masks, and creating spalike baths or showers.
Our Year-Round Detox Hero
goop Beauty

G.Tox Detoxifying Superpowder

goop, $60/$55 with subscription

We developed this daily shot to support liver health and the body's natural detoxification processes. Mix one packet with two ounces of water, stir well, and knock it back.*
This article is for informational purposes only. It is not, nor is it intended to be, a substitute for professional medical advice, diagnosis, or treatment and should never be relied upon for specific medical advice. To the extent that this article features the advice of physicians or medical practitioners, the views expressed are the views of the cited expert and do not necessarily represent the views of goop.