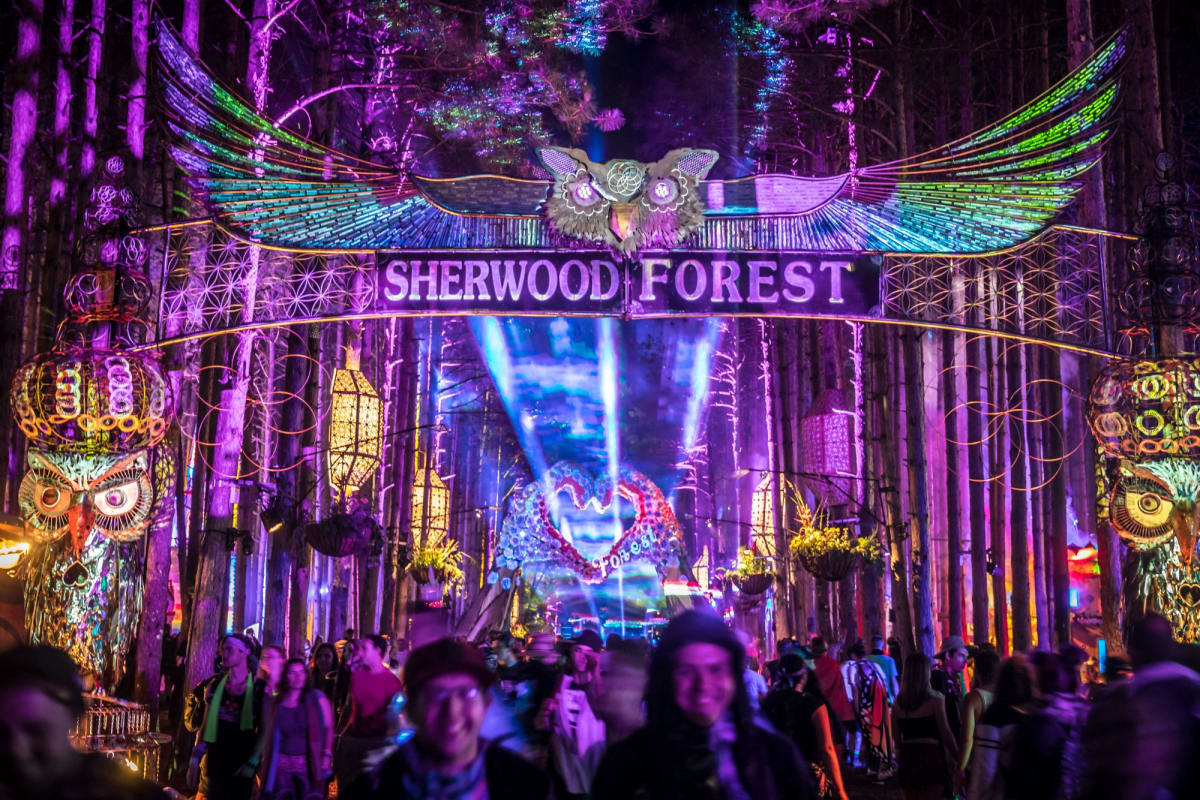 The fascinating origin story behind one of the world's most beloved music festivals, Electric Forest, will soon be revealed.
An upcoming documentary titled A Million Shining Lights – 10 Years of Electric Forest will summarize some of the countless experiences of fans and artists that have made this legendary Rothbury-based electronic music fest the phenomenon it is today.
The trailer for the documentary paints the surface details of how exactly one of EDM's most prized festival experiences found a home at the Double JJ Resort. The plot of land set up by the organizers was spacious, but densely populated with trees and foliage, which was initially seen as a detriment to the viewing experience. However, the owners of Electric Forest saw the potential in the intimate venue and fully integrated the natural landscape into the experience.
A Million Shining Lights – 10 Years of Electric Forest also includes the perspectives of some of the festival's many artists, including Louis The Child and 12th Planet, and GRiZ, who said they developed a special attachment to the experience that keeps them coming back year after year.
"Even if I don't get booked at Electric Forest, I'll show up eventually," said 12th Planet. "I was kind of reborn there."
The mini-doc debuts tomorrow, November 25 at 7 p.m. via the festival's official YouTube channel. You can watch the premiere below.
FOLLOW ELECTRIC FOREST:
facebook: facebook.com/ElectricForest
Twitter: twitter.com/Electric_Forest
Instagram: instagram.com/electric_forest