Hypothesis and Emerging Research
Toggle description
Some early observations support this concept (or parts of the theory), and there is scientific interest in elucidating exactly what's at work.
Shopping with a Scientist
In partnership with our friends at Tabu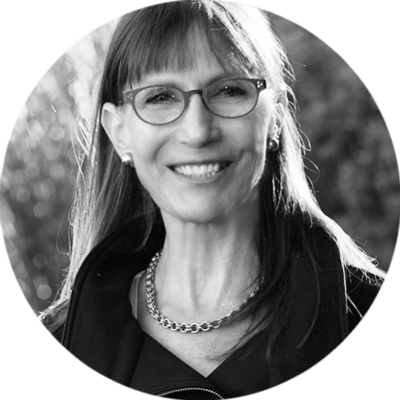 Gerda Endemann, our senior director of science and research, has a BS in nutrition from UC Berkeley, a PhD in nutritional biochemistry from MIT, and a passion for cherry-picking from our wellness shop.
I've found that sexual wellness throughout perimenopause—and beyond—benefits from a thoughtful self-care routine. I recommend incorporating tools and supplements into a consistent practice that can help with dryness, body confidence, and libido. Regular sexual activity—whether it's with someone else or by yourself—contributes to the long-term health of the genitourinary tract and can be an important and joyful part of a self-care practice. Sexual activity increases blood circulation to the genitals, which promotes healthy vaginal and vulval tissues and can help keep sex comfortable.
Warming Up
Wouldn't it be nice if all wellness routines were this much fun to implement? You won't need to set yourself reminders to use Tabu's kit regularly. Everything about the pretty, sleek personal massager is perfect, and it has multiple features that set it apart from the competition. Foremost is the heating function. Heat increases blood circulation, which supports the engorgement of tissues contributing to pleasure and orgasm.
And then there are the intuitive and simple controls. The two buttons controlling the heat and vibration are lightly raised and smartly placed. There's no fumbling for the instructions or frustration trying to find the buttons. The Kit also comes with an outstanding water-based lubricant containing aloe, peony root, and passionflower. As a valuable bonus, the hyaluronic acid in the lubricant has moisturizing properties.
Tabu

THE KIT

goop, $135

SHOP NOW
Ancient Wisdom

Shatavari is a female rejuvenative tonic used in Ayurvedic medicine for healthy hormonal balance. It's valued as a daily supplement to support sexual and reproductive health in women at all life stages. Organic India has developed fair-trade partnerships with farmers in India who grow the organic shatavari root for these capsules.*

Organic India

SHATAVARI

goop, $22

SHOP NOW

Unwind

When you're harried and tense, you may need a little help transitioning into self-care mode. Relaxing on a beautiful heated mat could be what you look forward to every day. Turn on HigherDOSE's Infrared Mat, lie down on the layers of amethyst and tourmaline, and enjoy the gentle heat.

HigherDOSE

INFRARED MAT

goop, $995

SHOP NOW

Time to Play

Kegel exercises are an essential part of any self-care routine for sexual or pelvic floor health The Elvie Trainer makes this old standby anything but tedious. Challenge yourself, up your scores, and have fun.

Elvie

ELVIE TRAINER

goop, $199

SHOP NOW

Something Special

Thought Sanctuary's Vagus Nerve Oil is designed to be gently worked into the back and sides of the neck. For me, a bit of this on my feet and toes is a perfect reminder to let go of bodily tension. The oil is silky, and you may feel a little boost from the delicate blend of lime, clove, frankincense, and other plant essences.

Thought Sanctuary

VAGUS NERVE OIL

goop, $48

SHOP NOW

A Gem

You may have heard about goop's old-fashioned approach to exercising muscles of the pelvic floor, the Jade Egg. Squeeze and release this beautiful stone for a Kegel-like practice.

goop Wellness

JADE EGG

goop, $66

SHOP NOW

A Vision

The Nyssa lighted mirror fits comfortably between your thighs so that you can get to know your vulva and do well-being checks. Nyssa is a women-led company with the mission of creating innovative solutions for women to use from puberty through postmenopause.

Nyssa

VIEVISION BETWEEN LEGS MIRROR

goop, $64

SHOP NOW
Foundational
You'll love Gwyneth's podcast episode with Taz Bhatia, MD: Dr. Taz provides a wealth of information on blending Western and Eastern medicine approaches to healthy perimenopause and menopause. One of the most basic ways to support whole-body wellness is with a high-quality daily multivitamin. The Mother Load is ideal for women who've lost blood—for example through menstruation and childbirth—and could benefit from extra iron. For comprehensive support throughout perimenopause and beyond, I absolutely love Madame Ovary. The vitamins, minerals, and herbs in the daily packets provide nutritional support for women experiencing mild hot flashes, mood shifts, and stress-related fatigue. Both formulas are manufactured using current good manufacturing processes (CGMP) as defined by the FDA and undergo extensive testing for quality control.*
goop Wellness

MADAME OVARY

goop, $90/$75 with subscription

SHOP NOW

goop Wellness

THE MOTHER LOAD

goop, $90/$75 with subscription

SHOP NOW
This article is for informational purposes only. It is not, nor is it intended to be, a substitute for professional medical advice, diagnosis, or treatment and should never be relied upon for specific medical advice. To the extent that this article features the advice of physicians or medical practitioners, the views expressed are the views of the cited expert and do not necessarily represent the views of goop.