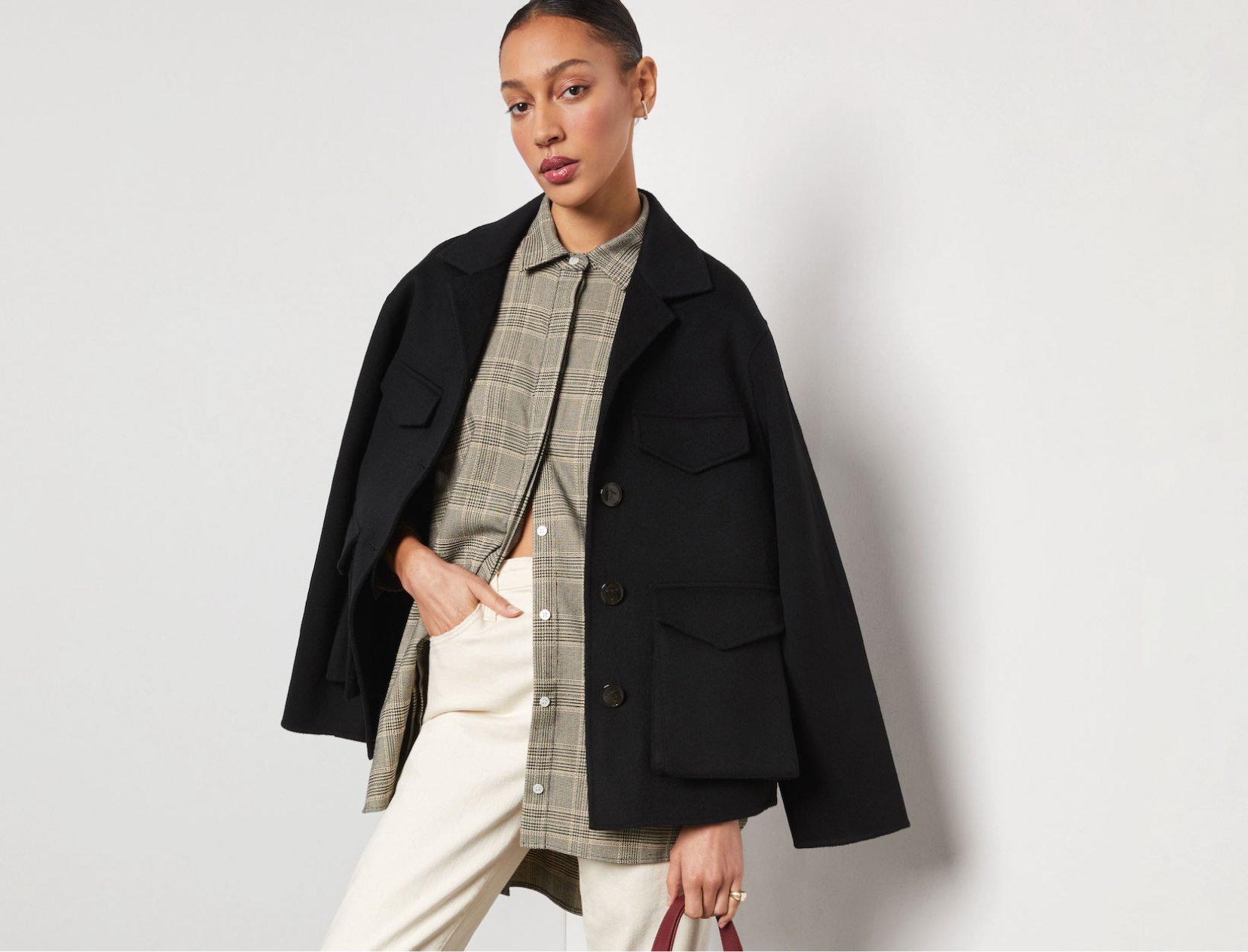 2 Weeks of Outfits to Start the Year Strong
Outfit planning is not unlike meal prepping for the week: It requires an initial investment of time, takes some basic skills (styling, knife), and works best with a well-stocked fridge—er, closet. But if you're looking for a shortcut: We've put together two weeks' worth of morning-routine-streamlining looks so that you can spend your energy elsewhere.
Week One
This is your sign to style a look, even if the only person who's likely to see it is your barista. Crisp shirting with a Victorian collar? Swishy hemlines that radiate big skirt energy? A sleek new workout set for that recommit-to-Tracy-Anderson resolution? We're here for all of it.
Monday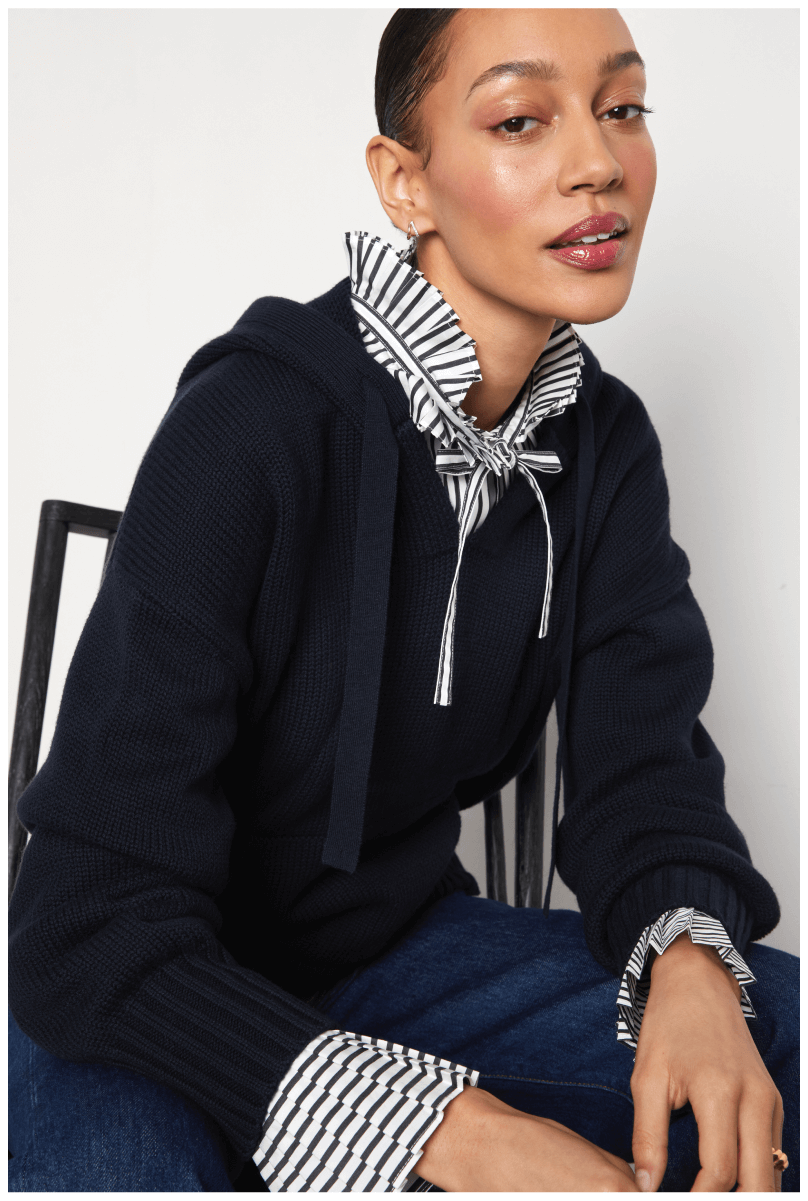 Monday
ALEX MILL HOODIE, goop, $165; ALEX MILL SHIRT, goop, $135; G. LABEL KEITH STRAIGHT-LEG JEAN, goop, $295; VEJA SNEAKER, goop, $145; G. LABEL EMILY YELLOW GOLD AND PAVÉ SPLIT EARRINGS, goop, $895
Tuesday

Tuesday
G. LABEL SCOTTIE HIGH-COLLAR SHIRTDRESS, goop, $595; BECK FINE JEWELRY RING, goop, $3,350; RUE DE VERNEUIL TOTE, goop, $300; LEGRES BOOTS, goop, $790
Wednesday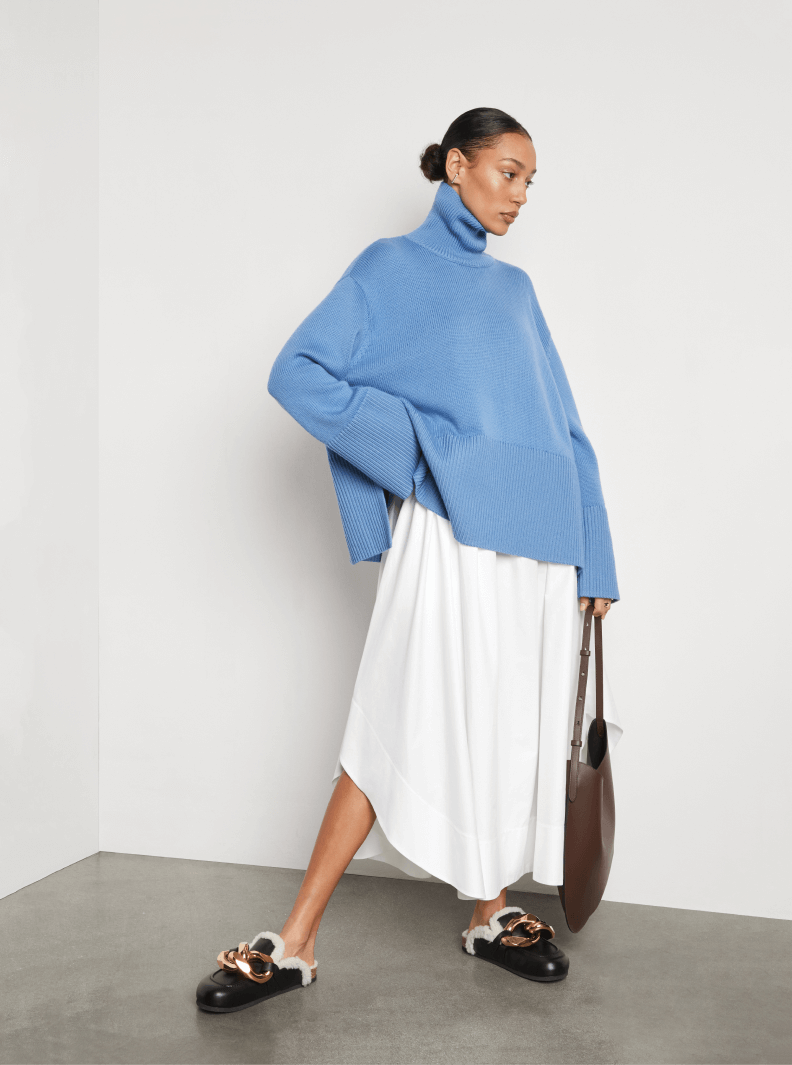 Wednesday
TOTEME TURTLENECK, goop, $490; KHAITE DRESS (worn throughout), goop, $1,180; JW ANDERSON LOAFER (worn throughout), goop, $595
Thursday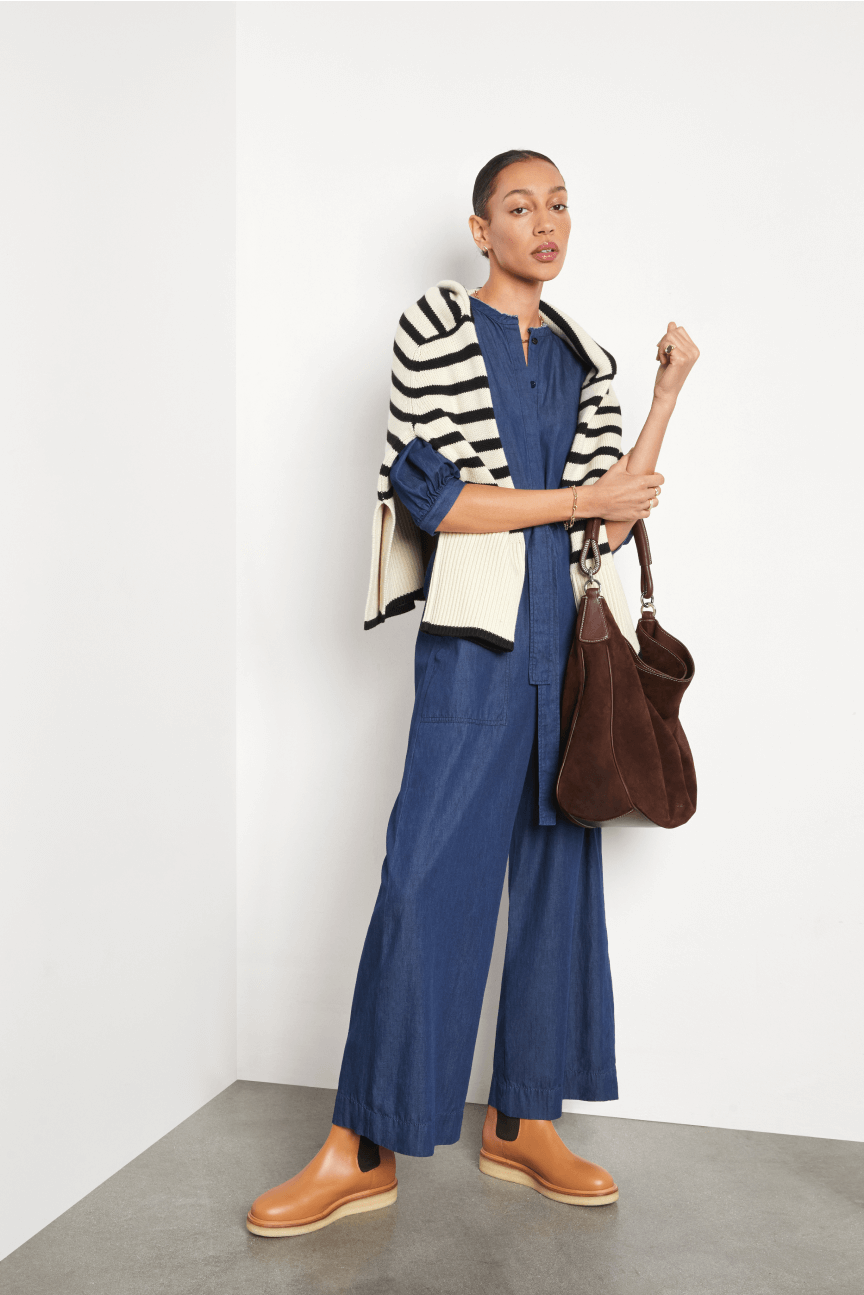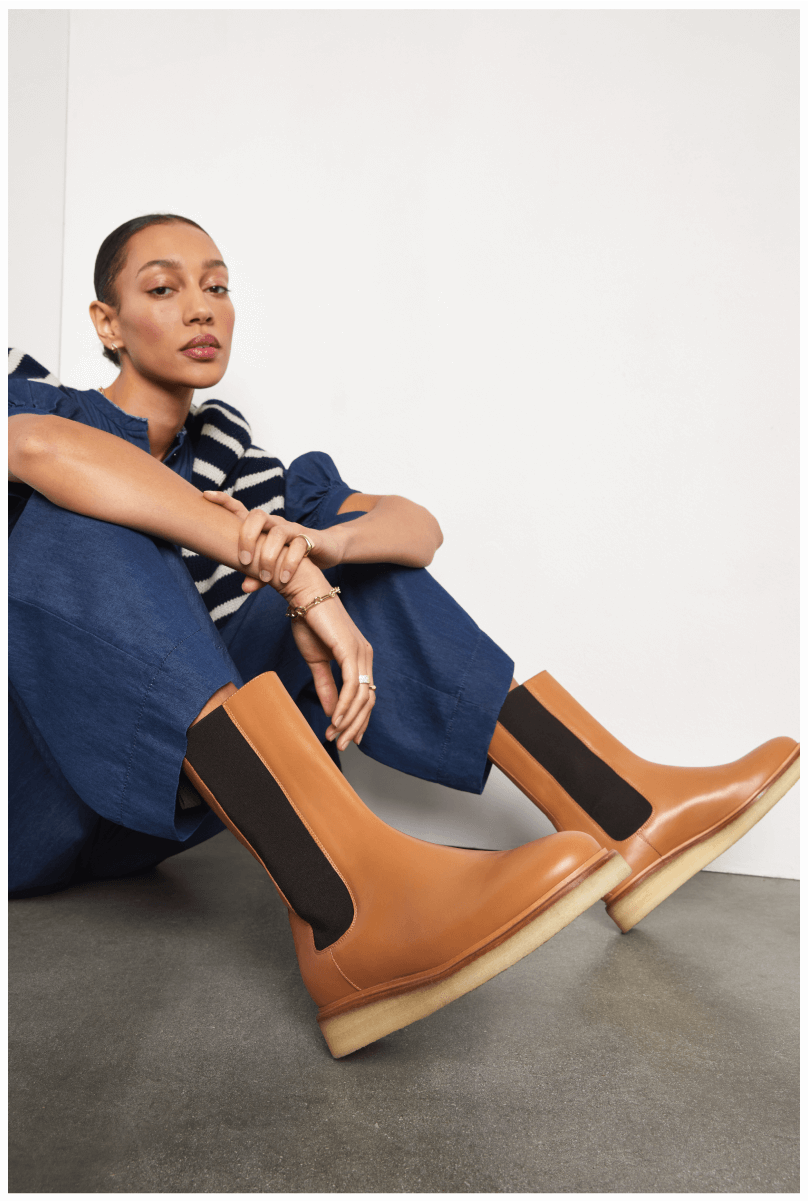 Thursday
G. LABEL PEYTON PUFF SLEEVE LIGHTWEIGHT DENIM JUMPSUIT, goop, $525; LEGRES BOOTS, goop, $805; STAUD TOTE, goop, $495; G. LABEL ELLIOTT ASSORTED-LINK BRACELET (worn throughout), goop, $1,500
Friday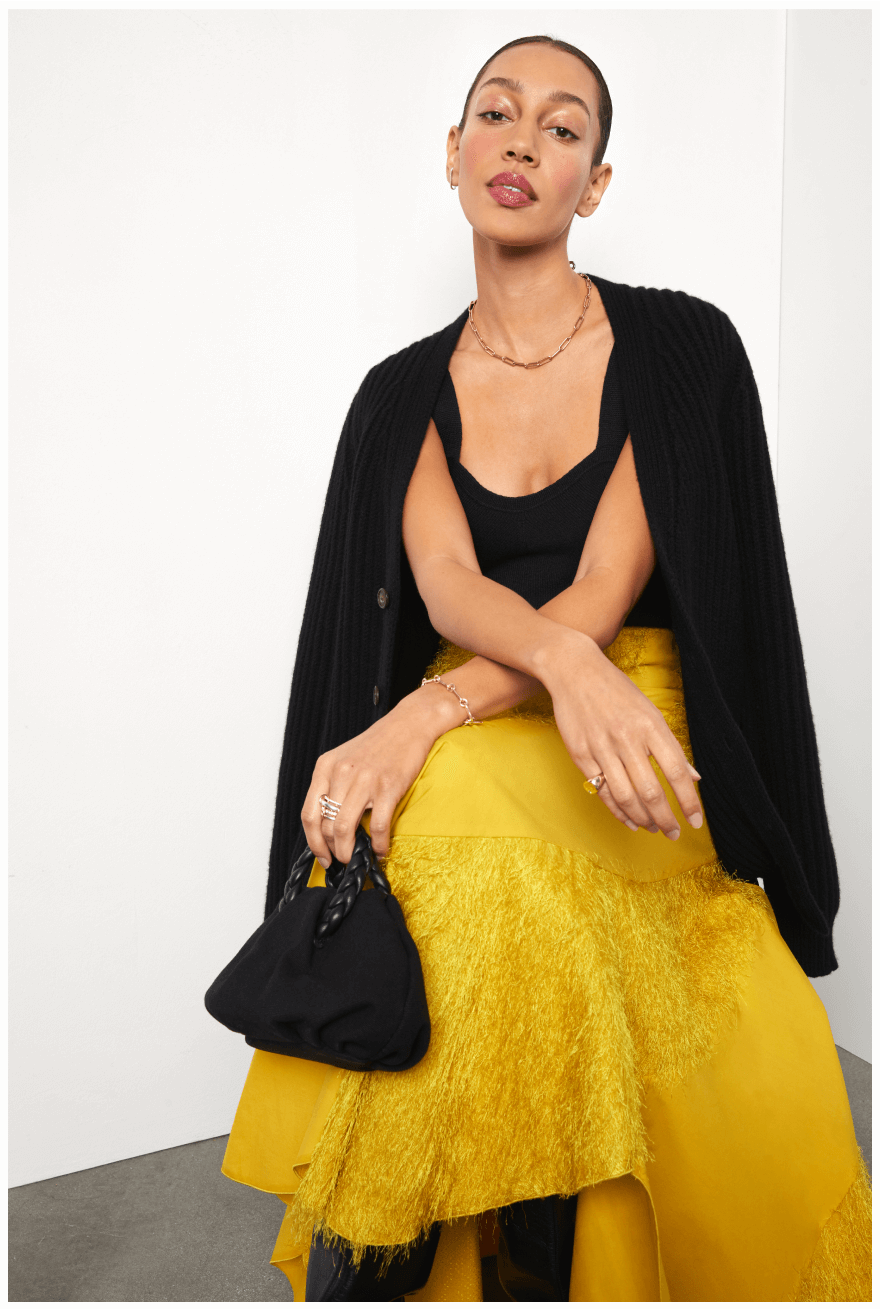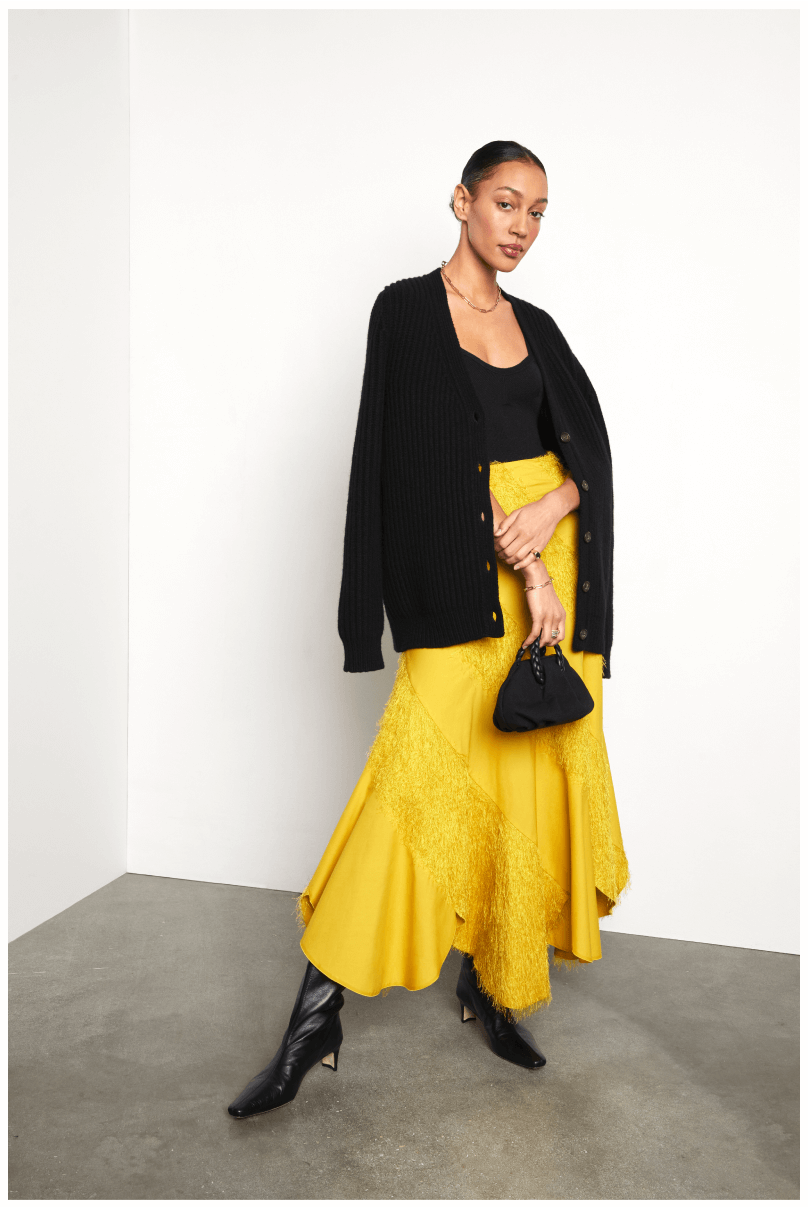 Friday
G. LABEL MAXINE RIBBED CARDIGAN (worn throughout), goop, $595; G. LABEL BERNADETTE SWEETHEART BUSTIER SWEATER, goop, $295; LA DOUBLEJ SKIRT, goop, $1,100; G. LABEL DEVEN LINK NECKLACE (worn throughout), goop, $2,500
Saturday

Saturday
CARA CARA SET, goop, $395; JAMES BANKS DESIGN STUDS, goop, $2,640; STAUD MULE, goop, $237; SORELLINA PENDANT, goop, $5,750
Sunday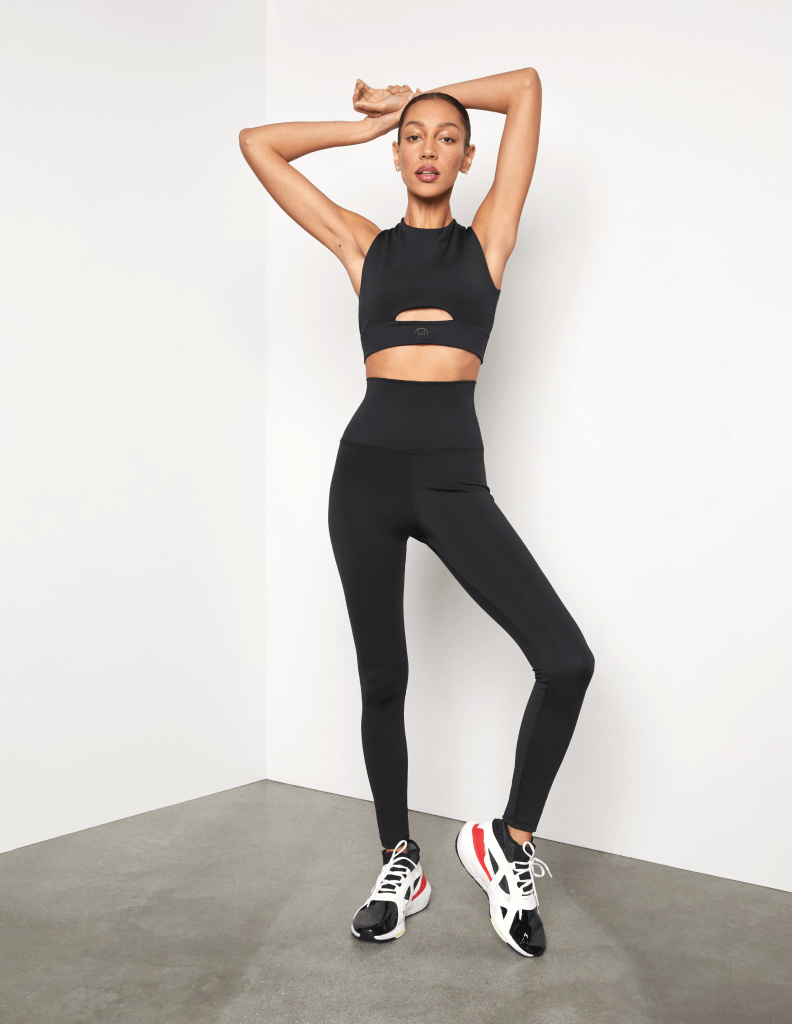 Sunday
HÉROS TOP, goop, $95; HÉROS LEGGINGS, goop, $110; ADIDAS BY STELLA MCCARTNEY SNEAKER, goop, $230
Week Two
The secret to maximizing your wardrobe is to get good at outfit Tetris: With some strategic rejiggering, your favorite pieces from week one—the winter-white dress, the cozy cardigan that moonlights as a jacket, and yes, even the fuzzy mules you refuse to take off—look just as fresh for week two.
Monday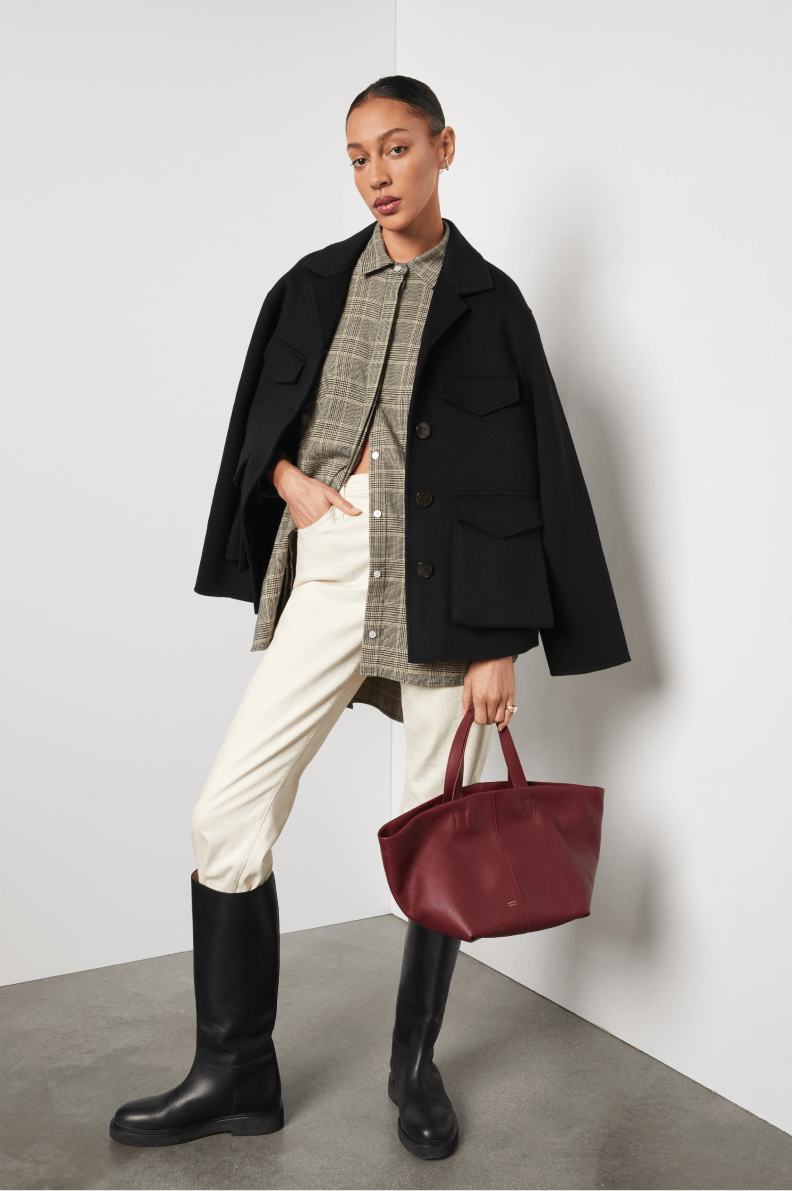 Monday
TOTEME JACKET, goop, $970; G. LABEL ROSA PLAID SHIRT-JACKET, goop, $495; AGOLDE JEANS, goop, $178; LEGRES BOOTS (worn throughout), goop, $885
Tuesday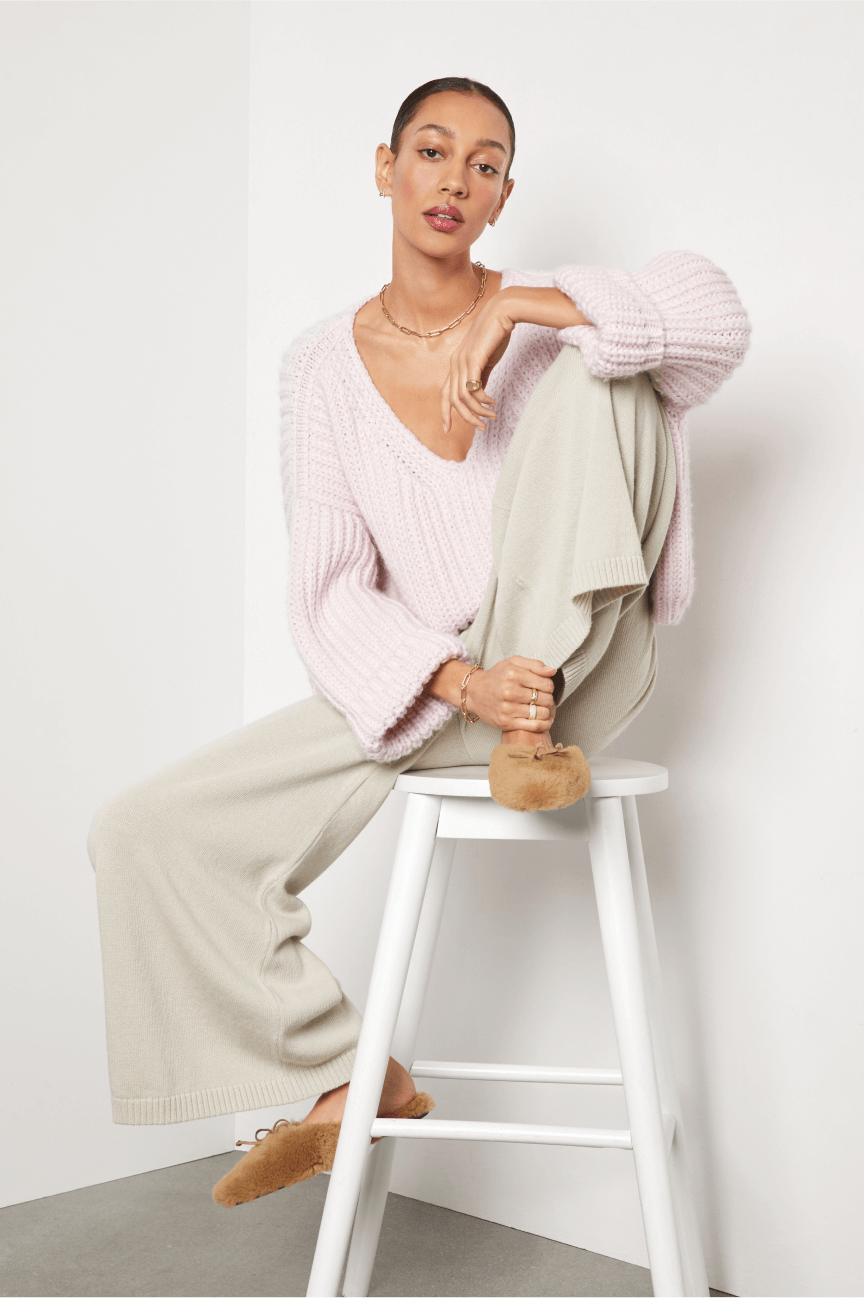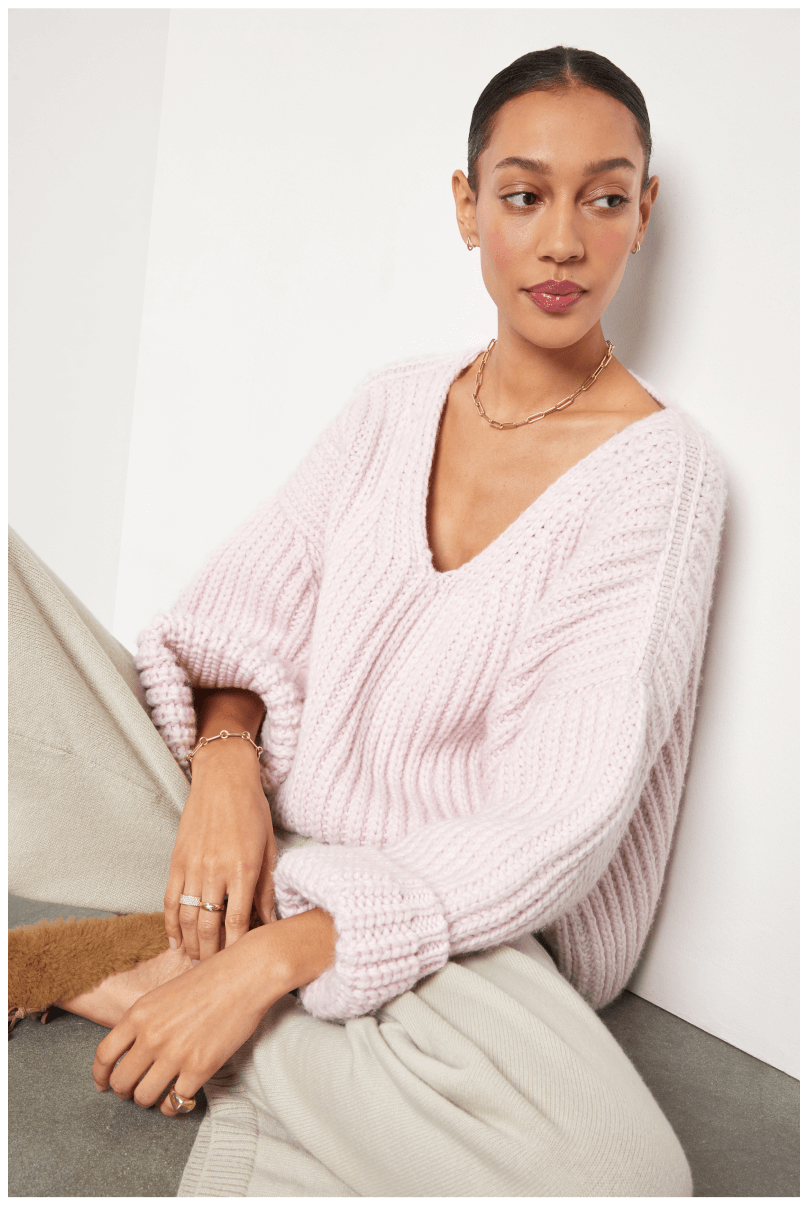 Tuesday
MR MITTENS JUMPER, goop, $480; G. LABEL JOEY SWEATER PANTS, goop, $595; STAUD MULE, goop, $237; G. LABEL SYDNEY FLOATING-DIAMOND PINKIE RING, goop, $1,300; SHERYL LOWE RING (worn throughout), goop, $3,300; GOOP X MEJURI GOOP X MEJURI PAVÉ DIAMOND DÔME RING, goop, $550
Wednesday

Wednesday
KULE SWEATER, goop, $498; WHAT GOES AROUND COMES AROUND HERMÈS BOX KELLY BAG, goop, $14,500; G. LABEL HARLOW A-LINE DENIM MINI SKIRT, goop, $275; GANNI BOOTS, goop, $445
Thursday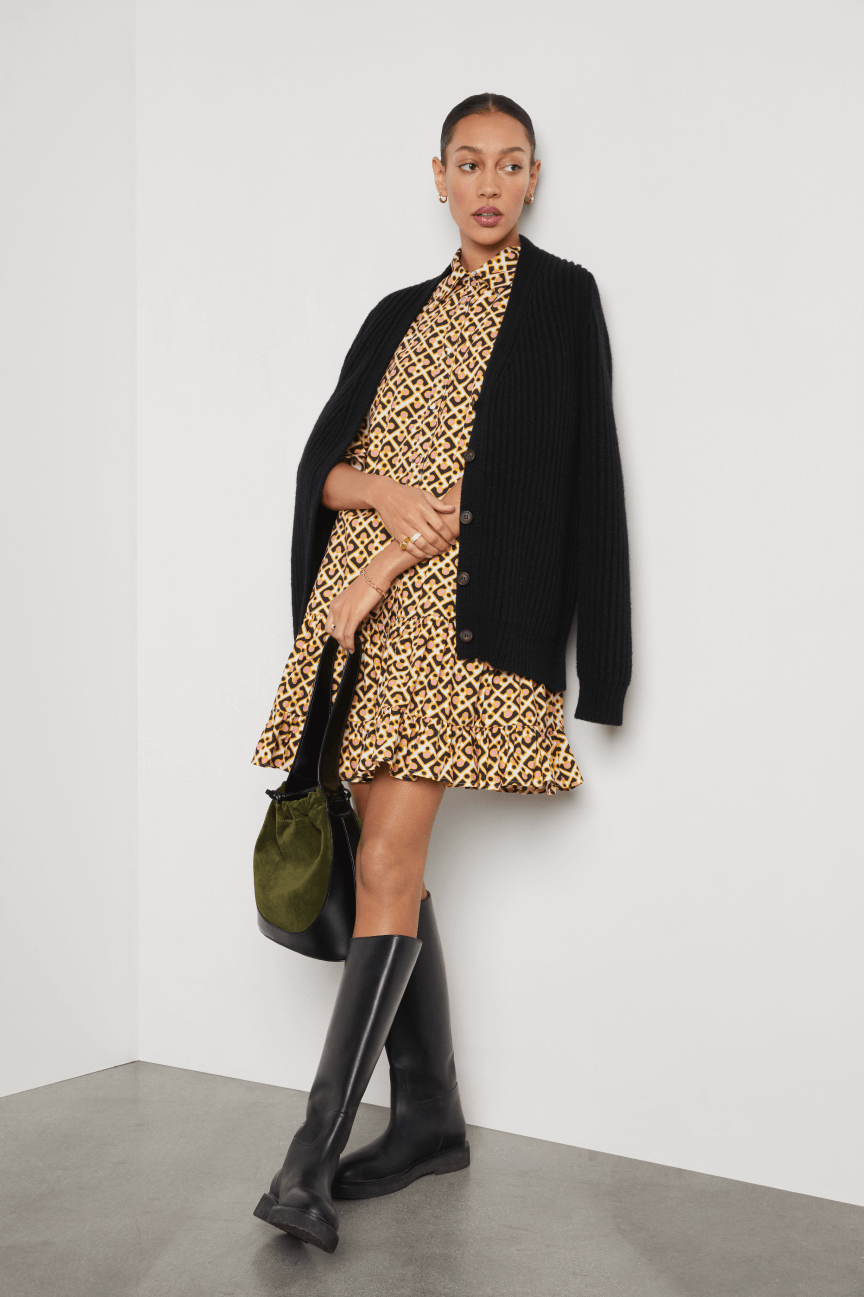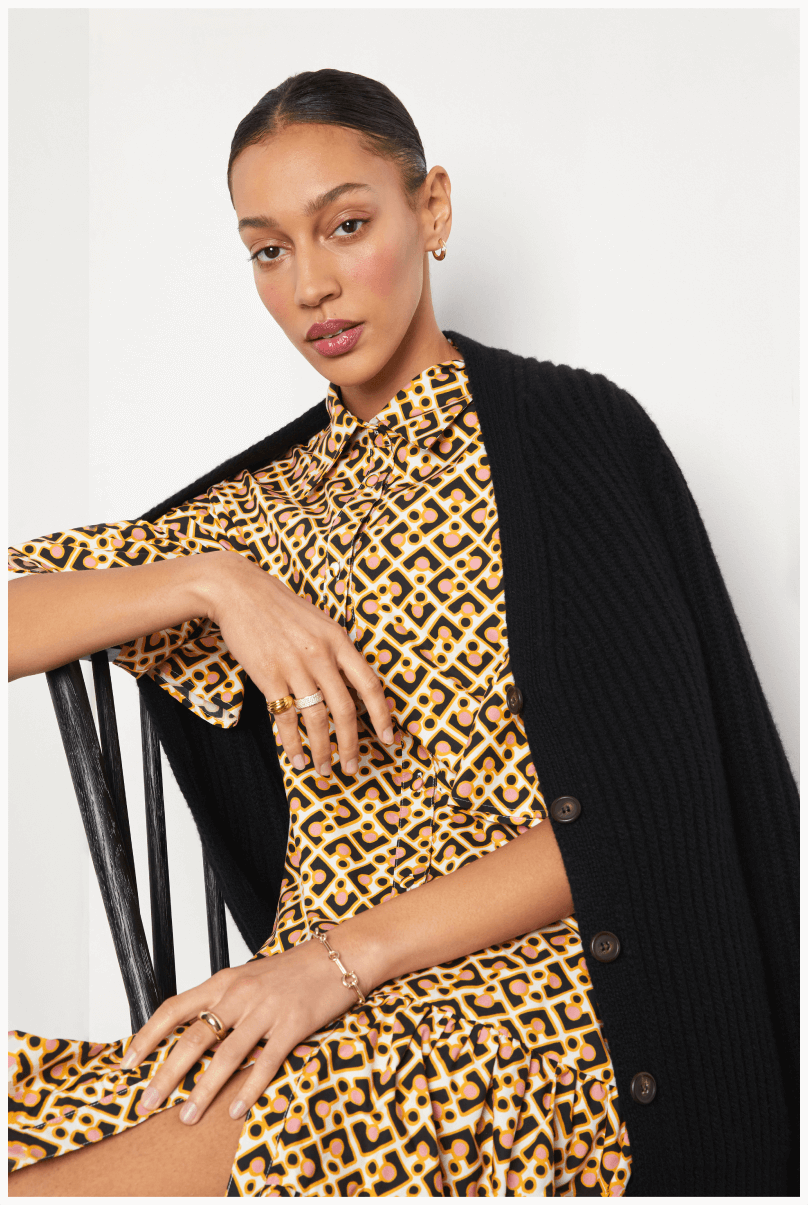 Thursday
LA DOUBLEJ DRESS, goop, $760
Friday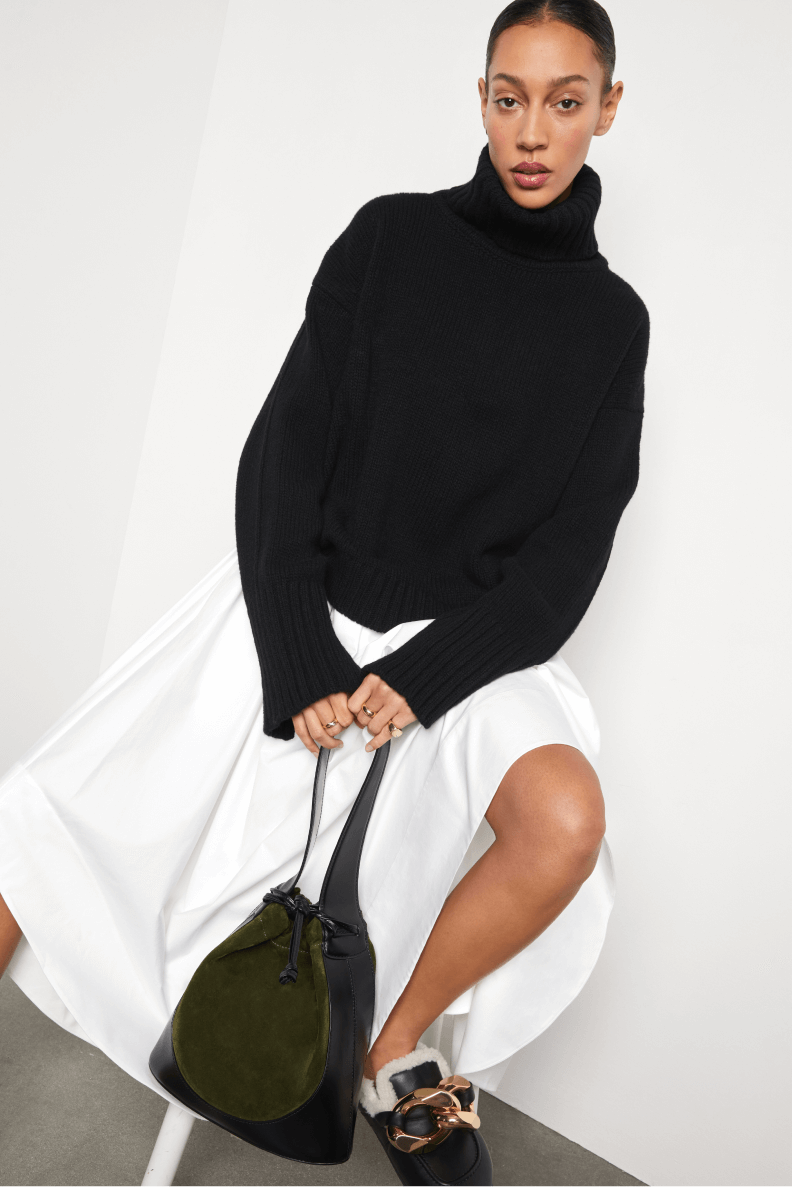 Friday
G. LABEL DASHY SPLIT-BACK TURTLENECK SWEATER, goop, $595; KHAITE PANTS, goop, $1,080
Saturday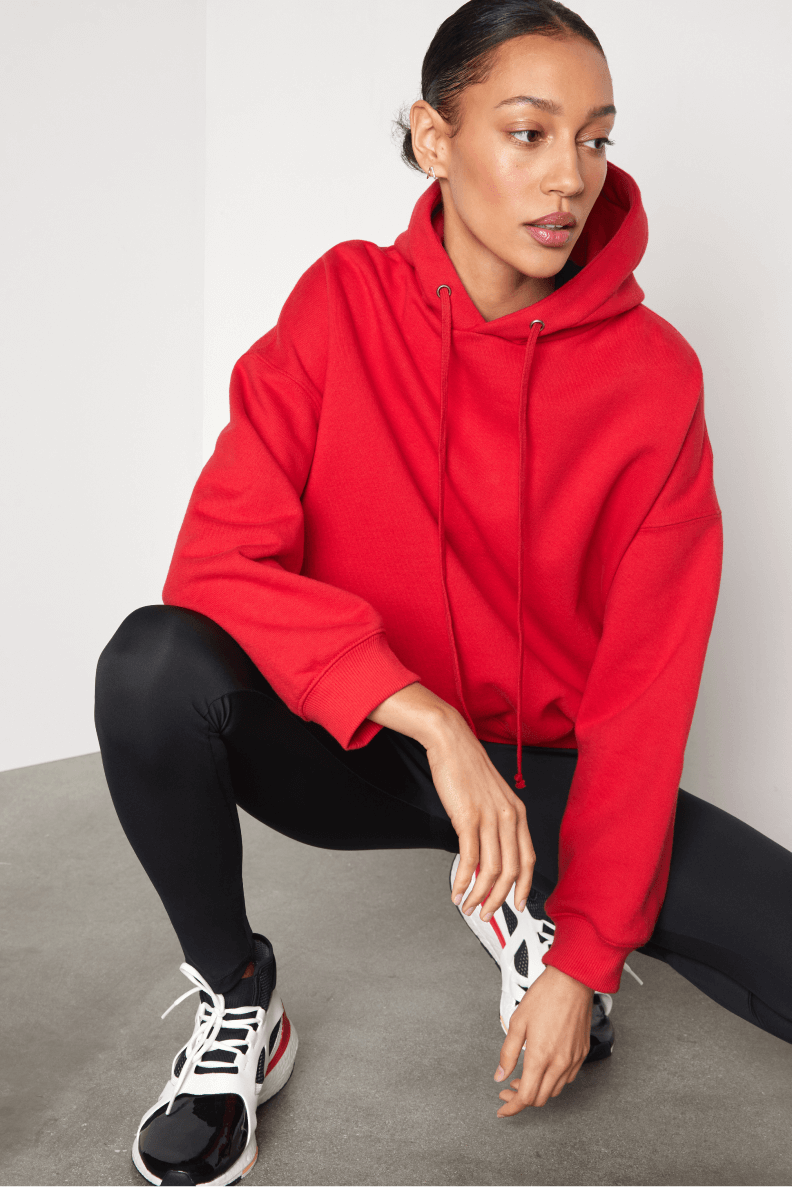 Saturday
HÉROS LEGGINGS, goop, $110; ADIDAS BY STELLA MCCARTNEY SNEAKER, goop, $230
Sunday

Sunday
ULLA JOHNSON TANK, goop, $295; ULLA JOHNSON CARDIGAN, goop, $645; KHAITE PANTS, goop, $1,080; VEJA SNEAKERS, goop, $145